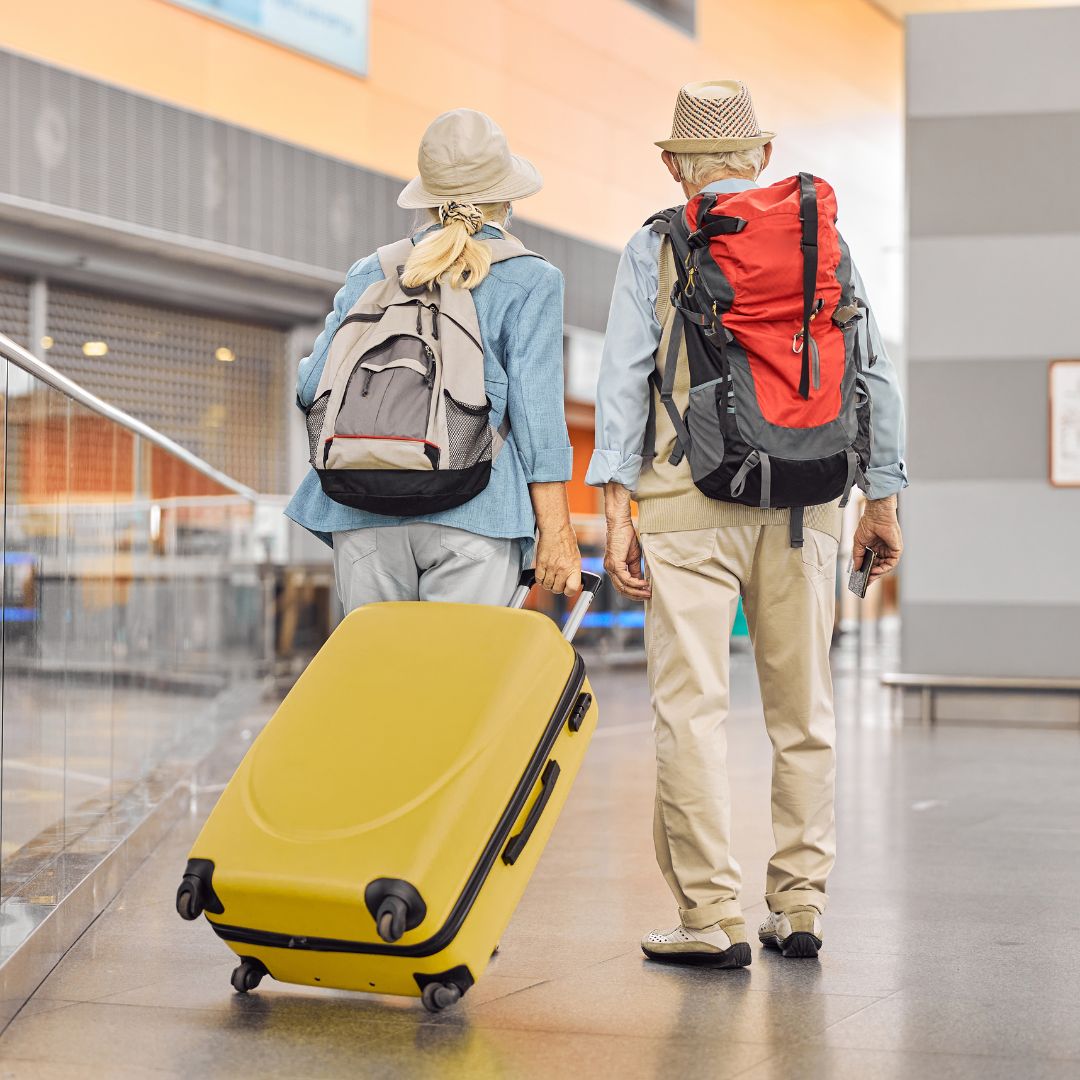 Summer is the best time to take a vacation. Traveling can be stressful for any of us but is especially difficult with the elderly. I want to share tips to make traveling easier with your elderly loved one.
Car Travel. Seniors need to stretch often. Plan stops along the way. If possible, map out points of interest along your route so that your stops can be enjoyable. When packing your car, keep assistive devices such as canes, walkers, and wheelchairs accessible. While it can be awkward, make sure to remind your loved one to use the bathroom at each of your stops. You will reduce the need to frantically look for bathrooms if the need arises.
Air Travel. If possible, book a non-stop flight. Long layovers or a sprint through a busy airport can be challenging. Give yourself enough time to get through security so you arrive at the gate with enough time to relax before you board the plane. Most airlines will allow those with limitations to board the plane first. Arrive early enough to take advantage of this. If a wheelchair is required, call ahead to the airlines to arrange for this. Even if your loved one usually does not use a wheelchair, this might be an excellent time to use one. It will make the airport experience less stressful and eliminate unnecessary fatigue.
Your Itinerary. Plan a few leisurely activities early in the day for your loved ones to enjoy with you. Save more strenuous activities, like Hiking, for you to do later in the day when they take some downtime. Share a few early dinners with them and plan a few late-night dinners for yourselves. No rule says you have to spend all of your time together.
Check-in With the Doctor Before Departure. Confirm that their doctor feels they can handle the additional stress of traveling. The change in routine can be difficult. Ensure that all of their medications are refilled and are easy to dispense. Get a list of medications along with instructions. This will avoid any confusion. If traveling by plane, medications should be packed in a carry-on bag. If the luggage is lost, at least you will have their medications.
I want to suggest a unique travel book, Planes, Canes, and Automobiles, by Valerie M. Grubb. The book contains practical advice, highly amusing anecdotes, and heartwarming stories about her and her mother's extensive travels together.
No matter how you travel, take the time to enjoy a memorable time with your loved ones. The memories you create together will far outweigh any additional planning or stress.  Enjoy and bon voyage!