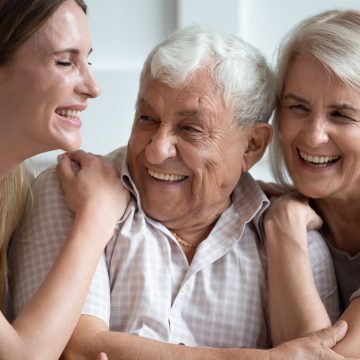 Many older adults eventually need some help from others—only a few transition from being fully independent to deceased, with no period of needing assistance. When the elderly do start to need help, it often falls on family members to step in. Sometimes providing support can be pretty straightforward, but family members often have to take on quite a lot. Consider the following situations which might contribute to the need for assistance:
A diagnosis of Dementia/Alzheimer's
Advanced Chronic illness
Sudden disability due to a fall, stroke, or other health emergencies
Difficulty recovering after a hospital stay
Advanced Age which can bring on frailty and loss of strength
Age-related Cognitive changes
Consider the following areas when addressing elder care:
Helping with Activities of Daily Living (ADLs) and Instrumental Activities of Daily Living (IADLs)
ADLs consist of basic Self-Care tasks, which include walking, feeding, dressing and grooming, toileting, bathing, and transferring.
IADLs include items that require complex thinking skills such as managing finances, managing transportation, shopping and meal preparation, house cleaning and maintenance, and managing medications.
Safety Issues
Safety issues can include financial safety, fall prevention, and driving concerns.
Medical and Health Issues
Many older adults have chronic conditions which require the management of medications, doctor visits, and consistent monitoring of decline in health. Severe illness or cognitive issues can make your loved one unable to make their own health decisions and oversee their medical care.
Legal and Financial Issues
Often, the elderly lose the capacity to manage their financial and legal affairs. Even cognitively intact older adults are vulnerable to financial exploitation. Planning and completing the necessary legal documents can make it easier for a family member to assist when it becomes essential.
Housing Issues
Your loved ones' housing situation can affect their quality of life. It is essential to assess and recognize when changes may need to occur in your loved ones' homes to create a safe place to age in place. Or is there a more supportive environment for your loved one? Is there a family member they can move to? Or should you consider an assisted living situation?
Quality of Life
Beyond meeting your loved one's basic needs, you should also be concerned about issues such as Social connectedness, purpose, and dignity.
Managing Relationships and Family Dynamics 
Assisting your parents can be emotionally challenging and may arouse difficult emotions. Most families benefit from practicing better communication skills and seeking assistance from an outside source when relationships become challenging.
Self-Care
While helping your parents can be rewarding, it can also become a source of stress. It is essential to seek support, set boundaries, and allot time to care for your health.
Remember, when you are a caregiver, you know that every day you will touch a life, and a life will touch yours.