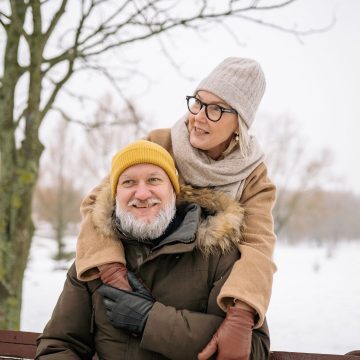 Staying Safe During the Winter: Safety Tips for the Elderly
Winter can be a difficult time to get around for the elderly. Whether elderly individuals live independently or are cared for by family members and friends, they must take extra precautions to stay safe during the cold winter. To ensure the elderly remain safe and healthy during the winter season, here are some essential tips and suggestions:
Bundle up: Wearing the proper clothing is essential to staying safe during winter. Ensure the elderly wear layers and that they're adequately equipped with a warm coat, gloves, scarf, and hat.
Install Vehicle safety accessories: It's essential for elderly individuals who drive to winterize their vehicles by installing winter safety accessories, such as snow tires.
Exercise indoor safety habits: Have the elderly keep their fireplaces, radiators, and other heating devices in good condition with routine inspections and cleanings by a professional. Ensure the elderly develop safe indoor habits, such as keeping the temperature constant and allowing for proper air circulation.
Avoid trips in snowy and icy conditions: During snowy or icy conditions, it's best for the elderly to avoid driving or walking. Have them make use of ride-sharing services or public transportation when necessary.
Boost their immune system: It is essential to boost their immune system to prevent illness during the flu season. Eat a healthy diet, exercise regularly, get plenty of sleep and stay hydrated.
Let's do our part this winter to keep the elderly safe and warm during the colder months. Being proactive and prepared can go a long way in preventing potential complications. Taking the necessary steps to prevent falls and slips, checking on the elderly regularly during extreme weather events, keeping their home environment warm and dry, and having an emergency plan in place are all essential to keeping our older loved ones safe and sound this winter.