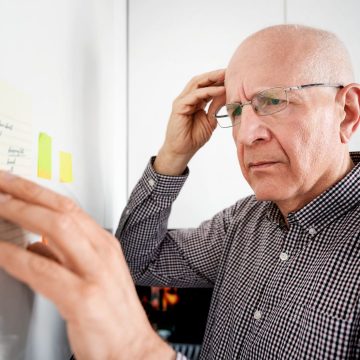 Recognizing when a loved one needs care isn't always obvious. In fact, it sometimes takes a significant life experience before we realize that we must seek assistance. It's not an easy stage of life, but with the right preparation and tools, it can be a manageable, even positive, experience.
It's no secret we possess a strong desire to remain independent and control our lives. When daily tasks become more challenging, we tend to downplay or hide any issues from those who care about us. Often, family and friends do not realize that their loved one needs help until there is a fall or a significant decline in their health. However, a small amount of early assistance can prevent an accident or deterioration in health.
If you do not want to be caught off guard, you should begin to monitor your parent's physical and mental abilities regularly. Ideally, this should be done in person. This is also the time to research options such as In-home care or alternative senior living options. It is best to be prepared when the time comes so that you are not making hasty decisions during a crisis.
While there may be many subtle indications that your parents or loved ones need assistance, I highlight two of the most common below.
Changes in Their Physical Function or Appearance
Noticeable weight loss can be due to poor diet, difficulty cooking or preparing meals, depression, or a poorly stocked kitchen.
Are they wearing the same clothing day after day? Are their clothes soiled? Are their clothing choices inappropriate for the season or weather conditions?
How is their Hygiene? Do you detect an unpleasant odor due to infrequent bathing? Are their grooming habits declining?
Are there new bruises or wounds that may indicate falls or a decline in mobility?
Your Loved One Neglects Their Home
Is there a change in the cleanliness or organization of their home?
Is their home becoming cluttered or even showing signs of hoarding?
Are their unpaid bills and stacks of mail piling up?
Is there spoiled food or little to no food in their refrigerator?
Does their home smell like urine? Or is the furniture stained or wet? This could point to incontinence issues.
Are there unfilled or expired prescriptions in their home?
These issues can create an unsafe home environment, increasing the fall risk. And an unsanitary home can increase the chance of illness. If you observe concerning conditions or are unsure of your parent's situation, seek professional help.