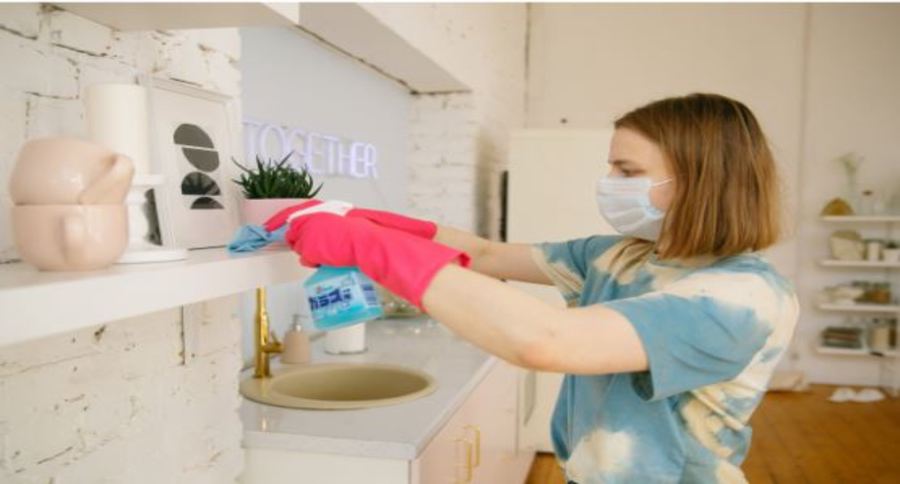 As the days start to get longer, it is a time for fresh starts. One popular way to do this is through spring cleaning. While doing a series of chores and cleaning out things looks different to everyone, making this a priority for seniors has added benefits since a clean environment is crucial to good health. 
Below are six ways you can simplify the spring cleaning process for seniors:
Spread out the process.

Spring cleaning doesn't have to be done all in one day. Take your time and tackle one task each day. Spreading it out will make spring cleaning feel less overwhelming. Plus, seeing your results from even small projects, like cleaning out a spare bedroom closet, can help motivate you to do more.

Focus on key rooms.

If you are spreading out the process, focus on rooms your loved one is in the most. These can include the

kitchen

, bedroom and living room.

Check safety equipment.

Make sure you have fresh batteries in your smoke and carbon dioxide detectors and that they are properly functioning. Also take the time to check the expiration on your fire extinguishers. If it has expired, replace it promptly.

Get rid of clutter.

Decluttering not only helps free up space, but studies show it can also ease feelings of stress, decrease anxiety and relieve insomnia. Spring cleaning is the perfect time to get rid of items you no longer need or want. Removing clutter may also remove fall risks.

Enlist the help of family and friends.

Don't feel like you have to take on your spring cleaning projects alone. Instead, reach out to family and friends for help. This will also add an element of fun to the project.

Don't forget medicine cabinets. Unused or expired medications can clutter your cabinets and increase the risk that you or a loved one could mistakenly take the wrong medication. Gather up any medications that are no longer necessary or expired, including both prescription and over-the-counter drugs. Look for local take-back programs or simply take your unneeded medications to any local pharmacy who will dispose of them safely instead of throwing them away.
If you are looking for some assistance with keeping your loved one's home safe and clutter free, contact us today!