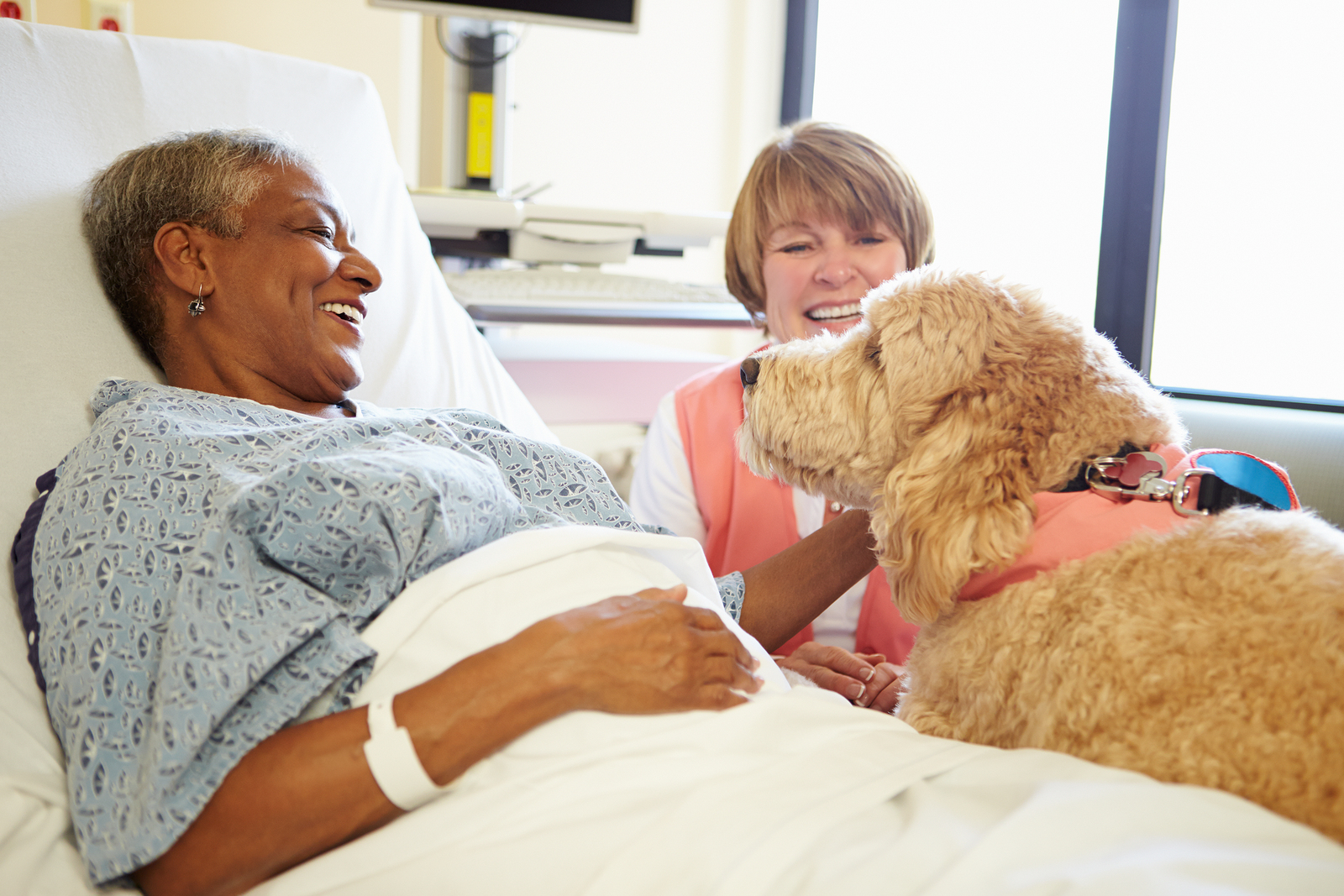 Six months after first making news as the service dog assigned to former president George H.W. Bush, Sully is back in the news with the president's passing. Sully is a yellow Labrador Retriever who was provided to Mr. Bush by an organization called America's VetDogs. Sully was matched to Mr. Bush and trained to meet his needs for both companionship and support. Do a quick Internet search for pictures of the president with his faithful dog and the joy Sully brought to the 94-year-old is obvious. He became such a beloved part of the family that he was in attendance with the president's casket as the nation said goodbye. Now, Sully will return to America's VetDogs to work with veterans through Walter Reed National Military Medical Center's Facility Dog Program at the request of the Bush family.
There's no doubt that Sully was an important part of Mr. Bush's final months. Perhaps their story has you wondering if your own elderly parent would benefit from having a service dog. Knowing more about service dogs and what they do could help you to decide.
What Do Service Dogs Do?
Dogs have been trained to perform all kinds of service roles to people. They can be trained to guide people with visual impairments, alert people who have hearing loss, provide support to people with PTSD, and many other things. Exactly what they are trained to do depends on their role and the needs of the individual. Some of the things that a service dog can be trained to do are:
Turn on a light.
Retrieve dropped items.
Notify the senior of sounds, such as an alarm or doorbell.
Bring a phone.
Pulling a wheelchair.
Can a Service Dog Take the Place of Home Care?
A service dog can be a valuable member of your aging relative's care team, offering assistance and companionship. However, there are many things a home care provider can do that a dog cannot. Home care providers can help with dressing, bathing, and other activities of daily living. A home care provider can also assist with keeping the house tidy and preparing meals. So, rather than thinking of a service dog as a possible replacement for home care, think of the dog as an added measure of care and comfort.
If you are considering getting a service dog, a home care provider can assist with its basic care. Home care providers can feed and water the dog as well as taking in outside to do its business. Home care providers can also drive the senior and their dog to the veterinarian's office when needed.
If you or an aging loved-one are considering elder care in St. Clair Shores, Michigan, please talk to the caring staff at Hope Senior Home Care today 313.881.3132.
Sources
http://seniorcarecorner.com/service-dogs-seniors-dementia
https://www.dogster.com/lifestyle/10-types-of-service-dogs-and-what-they-do
https://www.mcall.com/news/breaking/mc-nws-sully-service-dog-george-hw-bush-20181203-story.html