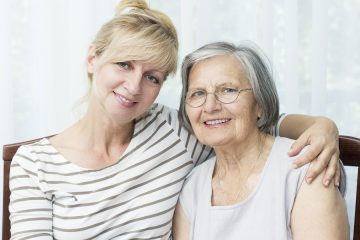 Arthritis causes painful swelling in the joints, making normal daily movement difficult. When it comes to something that used to be as simple as getting dressed, your senior may find that arthritis wins more often than she'd like it to win.
Pick Looser Fitting Clothing
Clothing that is tight or extremely fitted can be more difficult to get onto your senior. She may have to stretch farther than is comfortable for her current range of motion in order to get into or out of the clothing. To make things easier, opt for clothing that has a looser fit. Clothes that adjust after they're on can give her the look she wants while still allowing her to dress with less pain.
Consider a Button Hook and Other Tools
Buttonhooks might seem like an antiquated tool, but they're still made today. The reason they're still available is because they are incredibly effective. Other tools you might want to consider could be shoe horns or devices that help your senior to put socks onto her feet. There are so many different types of devices available that it's worth taking the time to investigate them.
Look for Alternative Closure Methods
Something else to consider is that traditional closures, such as buttons or zippers, might not be the right option for your senior. Think about trying Velcro instead to see how well that works. Magnets have come a long way, too, now that they're smaller and stronger. It's important to be careful with magnets, though, especially if your senior has a pacemaker or other contraindications.
Consider Hiring Senior Care Providers
Senior care providers have a great deal of experience helping aging adults with arthritis manage all sorts of difficult daily tasks. They especially understand how complicated and painful dressing can get. That's why they're the perfect solution for helping your elderly family member to get dressed every day with as little pain and fuss as possible. If your elderly family member is nervous about this at first, that's perfectly normal. Home care providers are also well-versed in helping to preserve your senior's dignity, which is vital during something as vulnerable as dressing and undressing.
When someone has really severe arthritis, even the simplest tasks are complicated. Getting dressed can feel impossible for your aging adult some days, so it's important to know what you can try to make the job easier. Give a few different solutions a try so that you can find the right combination for her situation.