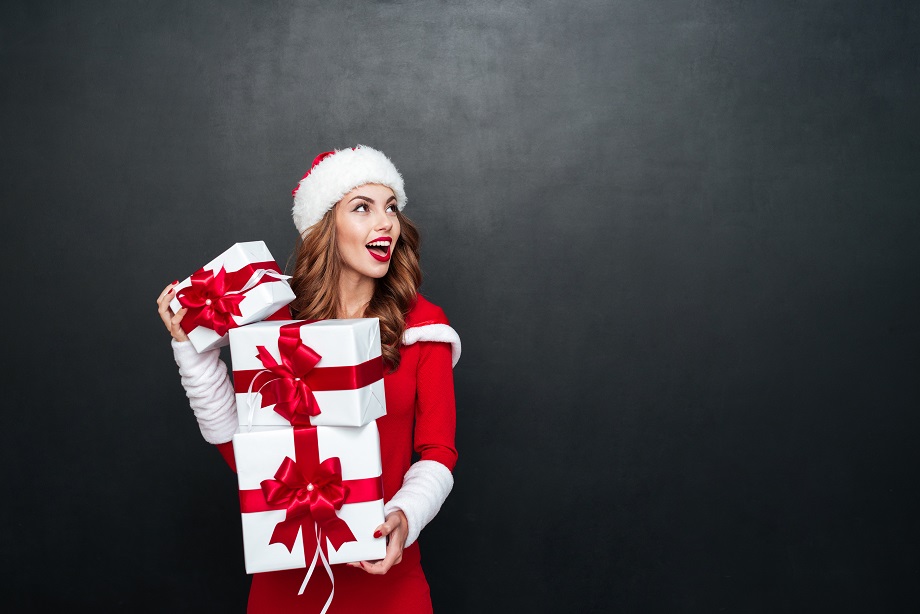 Holiday Shopping with Seniors
By Terri Murphy
For most of us, the holidays are a wonderful time to share the joys of family life and friendship.  But for many older adults the holidays can be highly stressful, confusing or even depressing if their mental, physical and emotional needs are not taken into account.  One source of holiday stress can be holiday shopping.  While many seniors are still able to get out and enjoy the plea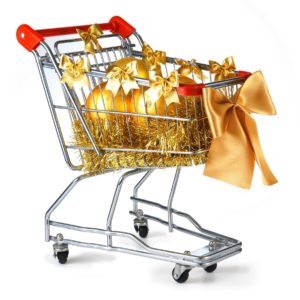 sure of shopping for their loved ones, it is still good to remind them of safe shopping habits.  Others are not physically or mentally able to handle the shopping experience alone.  This does not mean that they should not be able to participate in the joy of gift giving with their loved ones.  Make sure that you are aware of your loved ones limitations and help them to participate in this long standing holiday tradition.
Holiday Shopping Safety
When you or a loved one are out exploring the holiday shopping opportunities, make sure that you are practicing safe shopping habits.  Before you head out to the stores, make sure that someone knows where you are going and approximately what time you plan to return home, especially at night time.  If necessary, ask security to walk you to your car.  Better yet, take advantage of the valet parking services offered at many malls.  Some are free, but even if they are not, it will be money well spent.  Avoid ATM's; especially if they are in a closed-in area, someone is close around, or at night.  You can always drive around the block and come back when it feels safer.  You should limit your credit cards to just one and have the phone number handy to report theft, if your card shows up missing.  Always avoid uneven surfaces when you can and even though you might not like to use a cane or walker in public, it is better to be safe than sorry.  Carry the minimal medical and emergency information with you at all times.  Most important, trust your instincts!
Senior Discounts
A big bonus when taking your older loved one shopping is that many retail establishments offer senior citizen discounts.  Many organizations offer special pricing just for seniors.  Some companies offer discounts every day, while others have special senior discount days certain times of the week.  Be sure to ask.  Not only will you save some additional money, spend some quality time with your loved one, shopping together will give you both the opportunity to find the perfect holiday gifts for each other.
Online Shopping
If you find that it is just too big of a challenge to take your loved one out of their home and into the crazy holiday shopping maze, spend the afternoon holiday shopping with them online.  Online shopping is a convenient, often affordable way to purchase gifts for others.  You can do all of your shopping from the comfort of your own home, avoid large crowds, save gas money, and eliminate the stress of visiting a store only to find that they are out of what you wanted.  You can shop at any hour of the day or night.
Saving money is always a good idea, but when you are shopping in a traditional way, you have to drive from store to store to compare prices and this can present quite a hassle.  Online, you can compare prices from several merchants at one time.  Within minutes you can know who has the best price, how much they will charge for shipping, and how quickly the item will be at your house.  In this way, you can be sure that you are getting the best possible price for your purchase.
When you shop at traditional retail locations, you are limited by your geographic area.  When you shop online you can shop from retailers in other parts of the country.  This is especially important if you are looking for a unique or popular item.
Whether you choose to brave the stores, or spend a quiet afternoon at home on the internet with your loved one, the companionship will brighten both of your holiday spirits.  Reach out to older family, friends and neighbors and help them to spread a little holiday cheer!  Happy Holidays.