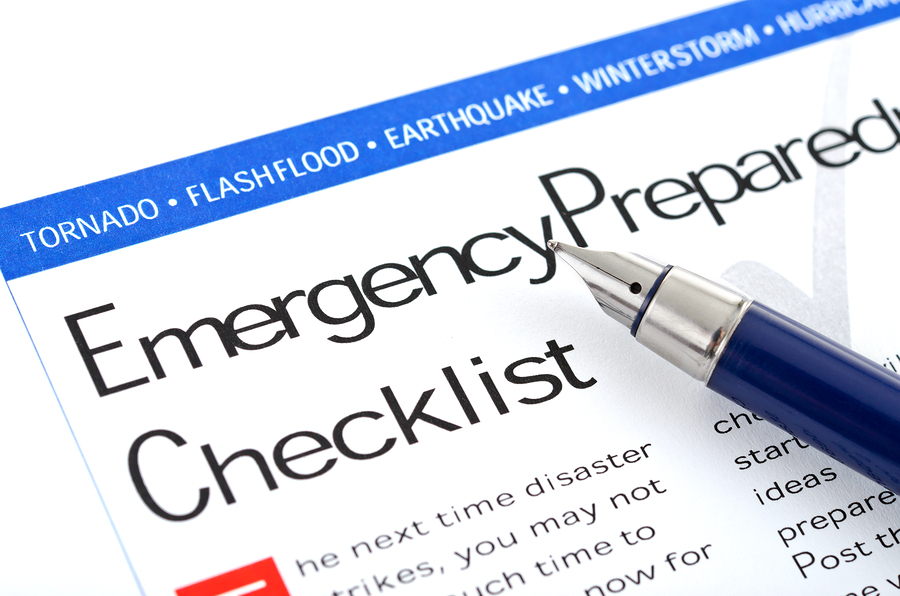 When an emergency occurs it's too late to put a plan in place. The time to get ready for an emergency is before it happens. Whether it's a fire, a natural disaster, or some other type of emergency talking to your senior loved ones now and creating an emergency readiness plan is essential. If your senior loved one has a personal care at home provider talk to that provider about emergency preparedness too. That way in an emergency they can help your senior parents stick to the plan.
Here are some of the things that you, your senior loved ones and their personal care at home providers should do to prepare for emergencies.
Agree On A Meetup Point
If you all need to evacuate where you are and get separated you'll need to have agreed upon a spot to meet. Usually it's good to use a spot everyone in the family knows like the lake where you spent summers as a kid. Make sure that everyone is clear on where the meetup point is.
Make Sure Your Senior Loved Ones Have The Supplies They Need
In an emergency seniors are going to need to have extra clothes and supplies like that, but they will also need their medications, any medical devices that they depend on like oxygen tanks or sleep apnea machines, and any adaptive devices like canes or walkers or wheelchairs. Make sure that you can load those things quickly if you need to or purchase extras and store them at the meetup up or in your car so that your senior loved ones would have them in a disaster.
Keep All Personal Papers Accessible And Portable
Stuff can be replaced, but replacing prescriptions, wills, medical records, and other important documents is a lot harder to do. You or a personal care at home provider should go through all the important documents that your senior parents have and get copies of them. Get notarized copies because often places won't accept any documents except original documents or notarized copies. Store them all in a binder with plastic insert document sleeves. That way the documents are all in one place, organized, and protected. And your senior parents will be able to grab the binder and take it with them in a disaster so that they will have copies of all the important papers that they need.
Prepare For Extreme Weather
If the electricity is out for a week or more because of a storm or disaster you will need to make sure that your senior parents are prepared to survive extreme weather. In an emergency kit put sunglasses, sun hats, sunscreen, seasonal clothing, water bottles, and other essentials to make sure that no matter what the weather is like you are prepared and your senior parents will be comfortable.
Plan For Pets Too
If your senior parents have pets you must also make sure that the pets will be taken care of in an emergency. Have crates or travel cages, extra food, water, blankets, and their medical records ready to during an emergency.
Source:  https://www.redcross.org/get-help/how-to-prepare-for-emergencies/older-adults.html
If you or an aging loved one are considering Personal Care at Home Services in Michigan, please talk to the caring staff at Hope Senior Home Care today 313.881.3132.