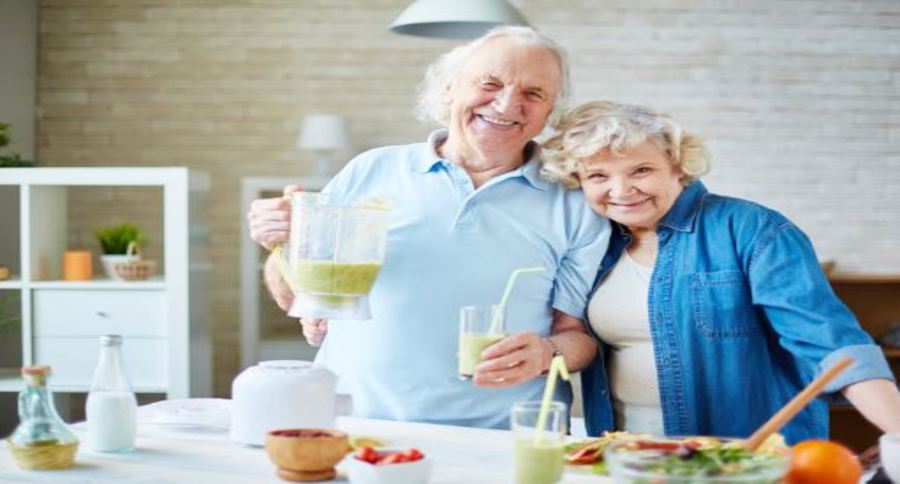 As we age, health becomes more important. Thanks to improvements in medicine and health, we live longer lives now which means it's even more important than ever before to develop healthy habits as we get older.
September is Healthy Aging Month, which was designated in order to focus national attention on the positive aspects of growing older. Healthy Aging Month is not just about establishing healthy habits. It also encourages you to act how you feel — instead of acting your age!
Below are some ways to do so:
Get Moving. If you are not accustomed to exercise, consult your doctor before starting an exercise routine and be sure to start slowly to allow plenty of time to get used to each level of activity. Exercise can be as simple as walking just ten or fifteen minutes, three to four times a week and increasing as you go. For those who are more active, try taking up tennis or joining a club where you can swim or use the exercise equipment.  
Maintain a Healthy Diet. Many Americans aren't aware of proper portion sizes and inevitably eat larger portions than recommended, and we all know overeating leads to obesity — which could lead to even bigger health concerns such as diabetes or heart disease. Eat a variety of fresh fruits and vegetables, and try to avoid excessive processed foods. Additionally, stay hydrated by drinking a lot of water, at least 6-8 glasses per day.
Stay Social. Don't be afraid to make new friends, and make an effort to see your old friends, too. A sedentary lifestyle devoid of interaction with friends and family can lead to health issues and isolation can lead to depression. 
Balance Both Your Body & Mind. Keep your mind active by reading the newspaper (or read on your tablet) while you eat breakfast. Working on puzzles, reading books are also great for the mind and will help reduce stress that comes with aging problems. You can even take up a new creative hobby! For your body, perhaps practice yoga to improve your flexibility and balance. It is also great for the mind and will help reduce stress that comes with aging problems.
Remember Your Regular Check-Ups and Yearly Physicals. Don't neglect regular medical check ups; have an annual physical examination. and schedule the tests your doctor recommends. This includes your eye doctor and dentist as well as your physician. Many diseases can be prevented when caught early if you remain diligent about your health. Make sure to also take medications and vitamins/supplements as prescribed in order to ensure you are feeling your best.