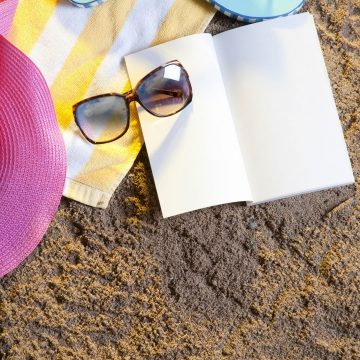 After a long Michigan winter, summer is in full swing, and this is the best time to get outside and enjoy the outdoors. We encourage our Caregivers to help our clients enjoy the warmer weather and spend some time doing some fun summer activities.
The Benefits of getting outside. 
One of the main advantages of being outside is soaking up some Vitamin D. It strengthens your immune system, boosts your energy, and lowers the risk of many chronic illnesses. Older adults, primarily homebound, are at high risk for Vitamin D insufficiency.
Getting out in nature also boosts your mood and improves feelings of depression and loneliness. Enjoying the outdoors allows interaction with children, animals, and nature.
When choosing an outing, make sure to take into consideration their past interest and hobbies. If your senior has mobility issues, call ahead to ensure that access and safety are addressed. Here are a few suggestions you may want to check out:
Enjoy a Sporting Event
Head to the local park to watch a little league baseball game or make a day at Comerica Park watching the Tigers play. I am sure a baseball game will bring up many memories, and it will be fun to reminisce about the "good old days."
Fish for Fun
Head out to the local pier to enjoy the water and do some fishing. Go to Michigan.Gov for a list of ADA-compliant fishing piers. https://www.michigan.gov/dnr/about/accessibility/fishing.
Be a Tourist
Explore your local town as if you are visiting. Check out Bus or Boat tours offered in your area, take a summer drive, and share memories of growing up there.
Be an Animal Lover
Take a trip to your local Zoo, visit a dog park or sit outdoors and enjoy the sounds of a bird feeder or bird bath in the yard.
Picnic Outdoors
Pack a lunch or dinner and head outside to enjoy your meal. You can do this in your yard or go to a local park.
Attend a Community Event
Many communities offer extraordinary outdoor events during the summer. Enjoy an outdoor concert, attend a farmer's market, or stroll through a local flea market or art show.
Keep your outings short to avoid fatigue, and remember to pack sunscreen and water bottles to prevent sunburn or dehydration. If your loved one is homebound and does not have anyone to take them on outings, consider hiring a caregiver for a few hours per week to assist them. Never underestimate the healing power of companionship and enjoying nature and the outdoors.