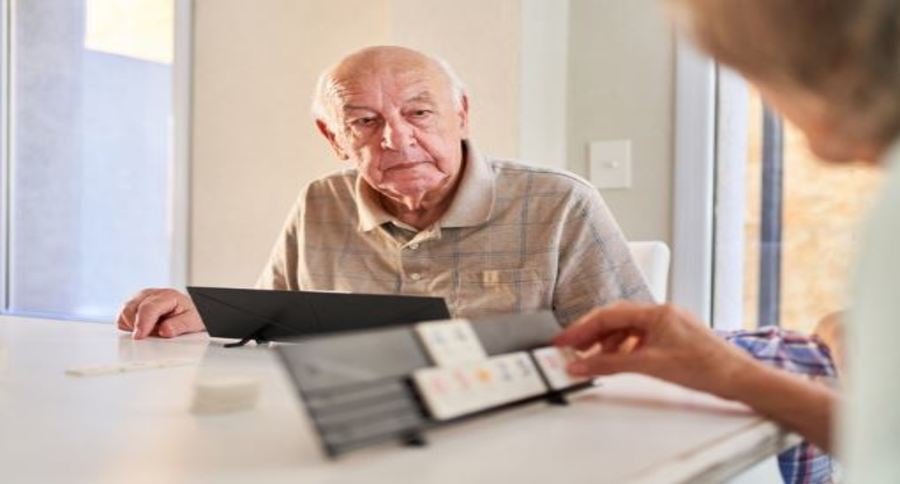 Did you know that different activities can help you keep your mind sharp as you age? While some of us have been less active than we might like over the past year due to the COVID-19 pandemic, there are plenty of fun things we can do to keep your brains healthy, engaged and looking toward the future:
Train your brain. Use online programs and other tools focused on helping you strengthen your brain health. There are several different apps and websites available for you to play a variety of games and ultimately strengthen your brain power. 
Socialize. One of the reasons that social interaction is good for the brain is that spending time with people activates the attention, reward, and novelty systems in the brain. This helps to pump brain chemicals that contribute to brain health and positive brain change. Use this time to connect virtually with family and friends by phone or internet. Other ways you can be social include joining a class, meeting up with a friend for a walk or make plans to spend time in person safely with loved ones. 
Learn something new. Stretch your brain to new directions by learning a new activity or working hard to improve at a skill you already have. This might be the time to start using an app to learn a new language, to practice a new piece on the piano, or to take up juggling. Challenging the brain by learning or mastering activities is great for cognitive health: when you learn new things, it builds and strengthens connections among neurons.
Listen to new music. Work on really focusing when you listen to something. A fun activity to try is to listen to a song as many times as necessary to write down all the lyrics. Once you've mastered one song, move on to another! Developing better habits of careful listening like this will help you in your understanding, thinking, and remembering. Reconstructing the song requires close attentional focus and an active memory. 
Switch hands. If you're right-handed, use your left hand for some daily activities. Start with brushing your teeth, and practice until you have perfected it. Try to work your way up to more complex tasks, such as eating. Doing such an activity can drive brain plasticity (which is brain change) on a large scale, as millions of neurons adjust to establish better control of your "other" hand.