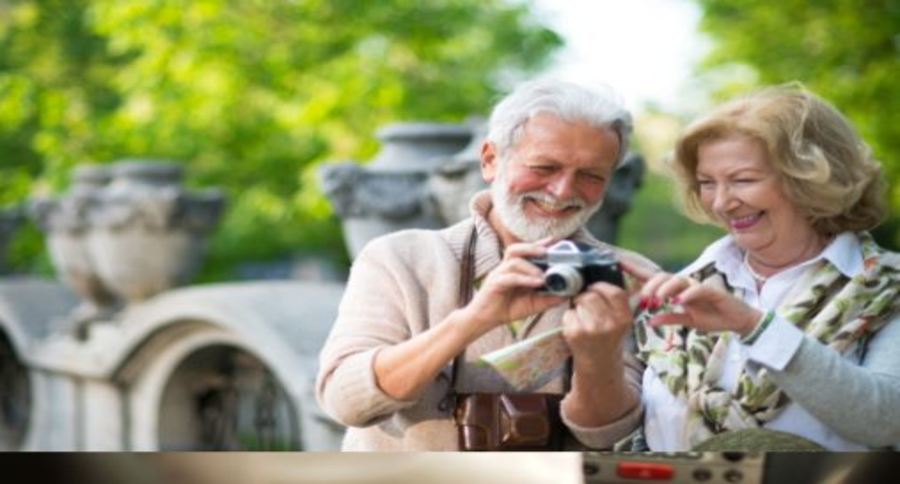 As restrictions are loosening up due to increased COVID-19 vaccination rates, travel plans are being made.There is no age limit to travel, so if you are planning a family trip and are going to include your elderly loved one, below are some travel tips to keep in mind: 
Choosing the right travel times.

Travelling can be arduous for anyone, especially if it happens to be a long journey. Issues such as jet lag and exhaustion are very common and take a big toll on anyone, especially senior citizens. To avoid any kind of ailments during the sojourn, ensure that you travel at a time of your convenience, if possible. Preferably early afternoon and mid-morning.

Manage medications.

It's important that senior travelers have enough medication with them for the duration of their trip. Bring original prescription bottles to answer any questions that might arise about them. Those bottles also quickly reveal what medications a loved one has been taking if there's a medical emergency. It is also important to think of "just in case" situations. Bring an extra week's supply because travel arrangements could change; bring copies of prescriptions, because medication could be lost or stolen. Also make sure that doctor's notes are on hand for any medications that require needles. 

Pack light.

It is always better to travel light. Carry less baggage as it assures comfort. This has two benefits. Less stuff ensures that you can pack and unpack with ease. Also, it minimizes the possibility of your valuables getting lost or stolen. Before leaving, prepare a list of belongings that you are carrying, and make sure that you secure them appropriately.

Arranging special transportation.

If your loved one has limited mobility, take advantage of special transportation services offered by airlines, cruise lines, and trains to board and alight safely, often via wheelchair. Call ahead to check whether the service is available, and if it is, make a reservation.
If your loved one is traveling with you, make sure to have on-hand the names and contact information of doctors just in case questions or an emergency arises.