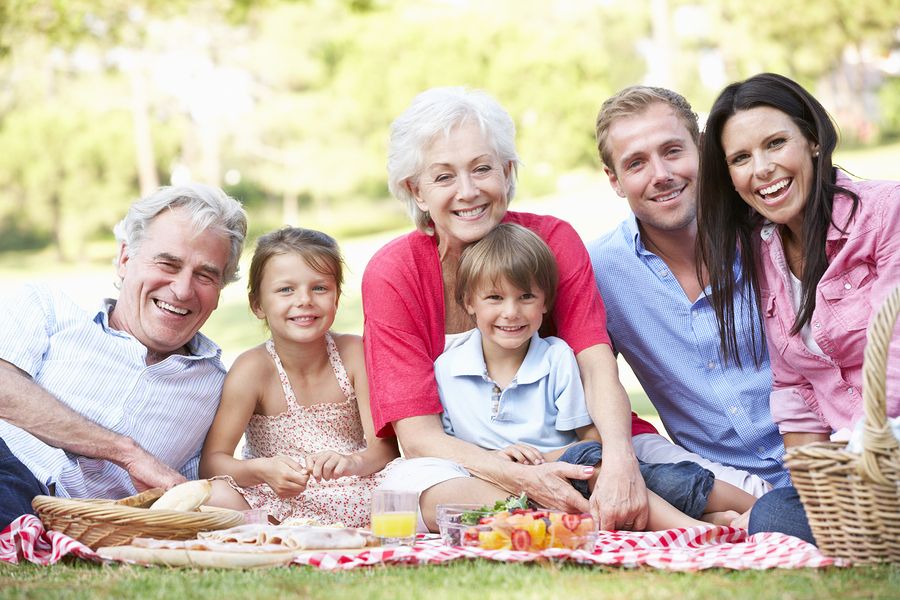 Back in 1977, Arizona's Governor Raul Hector Castro proclaimed August 7th as being American Family Day. It was signed into law a year later. Since that time, the annual holiday has expanded to many other states and shifted to August 1st. The goal is to celebrate being a family together. An elder care aide could accompany your parent if extra support is needed.
When was the last time your family gathered to celebrate your close family bond? Providing you do so in a safe manner to avoid spreading COVID-19, it's a great day to find ways to spend time outside together.
Here are some outings that allow you to have a good time together.
Go on a Drive
Rent or borrow a minivan or larger SUV and take a scenic drive together. If your parents express interest in stopping at any farm stands, farmers' markets, shops, or historical sites along the way, be sure to stop.
Bring a cooler with bottles of iced tea, water, and seltzer to ensure everyone stays hydrated. Depending on the length of the drive, be sure to stop often enough to stretch the legs, too.
Take a Nature Walk
Look for easy walking trails nearby and explore them. If your parents use a cane or walker, you'll want a paved trail with benches where they can sit down from time to time. If they're still mobile, an easy hiking trail may be suitable.
Consider a trail that has a waterfall, pond, or stream nearby for cooling off. Bug repellent, long sleeves, and a hat help keep the bugs from biting.
Tour a Museum
Contact your local library and see if there are family passes for local museums. Many do allow patrons to check out a day pass. You just have to be a member of the library to access this benefit.
Plan a day at the museum and book reservations for an outside table at your parents' favorite restaurant. You can enjoy a meal together before or after the museum tour.
Enjoy a Picnic at the Beach
Pack a cooler full of foods and beverages and spend the day at the beach. Keep perishable foods on ice packs to prevent food poisoning. You'll want sunscreen, too. Bring lots of sandwiches, water bottles, and fresh fruit to share while you splash in the water, look for shells, or engage in activities like kite flying.
Getting Extra Elder Care Support
You may not live close enough to spend time with your mom and dad regularly. That doesn't mean they have to be lonely or isolated for the rest of the year. Call and arrange elder care services with our local agency.
With elder care, your parents age at home safely with the help of a trained caregiver. An elder care specialist is happy to walk you through the prices and scheduling process.
If you or an aging loved one are considering Elder Care Services in Michigan, please talk to the caring staff at Hope Senior Home Care today 313.881.3132.