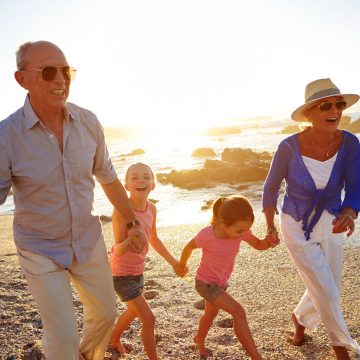 Summertime in Michigan is a glorious season that invites everyone to step out and bask in the beauty of the great outdoors. As a caregiver to aging parents, it's essential to make the most of this season by planning enjoyable and stimulating activities. Engaging in fun summer activities helps your loved ones stay active, creates lasting memories, and strengthens your bond. So, let's dive into some fantastic ideas for fun-filled adventures with your loved ones.
Explore the Great Lakes: Michigan has stunning lakeshores offering breathtaking views and numerous recreational opportunities. Take your parents for a relaxing day at the beach, where they can enjoy the gentle waves or soak up the sun. Something magical about being near the water is sure to lift spirits.
Nature Walks and Hiking: Michigan boasts many picturesque parks, nature trails, and hiking paths, perfect for leisurely walks amidst natural beauty. Plan a visit to a local park or travel to other Michigan treasures such as Sleeping Bear Dunes National Lakeshore, Tahquamenon Falls State Park, or Pictured Rocks National Lakeshore. These serene locations offer ample opportunities for exploring, bird-watching, and enjoying the peaceful ambiance.
Picnics in the Park: Gather up some delicious snacks, sandwiches, and refreshing beverages, and head to a local park. Set up a cozy picnic spot under the shade of a tree or by a tranquil lake, and relish the delightful company of your loved one. Encourage conversation, share stories, and create a warm, enjoyable atmosphere that will make the experience memorable for everyone.
Visit Local Farmers' Markets: Michigan is renowned for its abundant agricultural offerings. Take your parents on a delightful trip to a local farmers' market to explore vibrant stalls brimming with fresh produce, flowers, and handmade crafts. Engage their senses by allowing them to touch, smell and sample various products while supporting local farmers and artisans. This experience promotes healthy eating and encourages a sense of community.
Outdoor Concerts and Festivals: Summer in Michigan is synonymous with music festivals and outdoor concerts. Check your area's events calendar for concerts at parks, amphitheaters, or even in your own neighborhood. Choose music genres that resonate with your parents' preferences and enjoy a delightful evening of live music, dancing, and laughter under the starry skies.
Visit Historical Landmarks and Museums: Michigan has a rich history and offers numerous opportunities to explore its cultural heritage. Take your loved one to historical landmarks, museums, or art galleries where they can immerse themselves in the stories and artwork that shaped the region. These excursions can be both education and thought-provoking, sparking conversations and reminiscing about times gone by.
Gardening and Outdoor Crafts: Engage your parents' green thumbs by spending time together in the garden. Whether planting colorful flowers, tending to a vegetable patch, or even creating a small herb garden, gardening can be therapeutic and rewarding. Alternatively, consider engaging in other outdoor crafts like painting, pottery, or even building birdhouses together, allowing creativity to flourish amidst the beauty of nature.
The Michigan summer offers many possibilities for enjoying quality time with your aging parents. By participating in these fun activities, you not only help them stay active and engaged but also create precious memories that will be cherished.