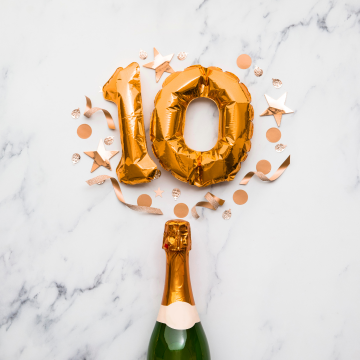 As we close out another successful year, we're sharing our top 10 blog posts for 2022. We work on new content each week to help provide inspiration, perspective, and information for our community. We are grateful for your support, and continued readership! Below were our top-read posts – we hope you enjoy our recap. Looking forward to providing new, fresh ideas in the New Year!
Hope's Top 10 Blog Posts of 2022
1.) The Power of Positive Thinking

2.) Tips for Effectively Managing Lifes Ups and Downs
3.) Mental Health and the Elderly
4.) Creating a Safe Home to Age in Place
5.) The Benefits of Intermittent Exercise
6.) Make Time for Wellness, Not Illness!
7.) Giving the Elderly a Quality of Life, by Dr. Veena Panthangi 
8.) The Power of a Morning Routine
9.) Is Caring for a Family Member Wearing on You? Follow Our Tips for Self Care