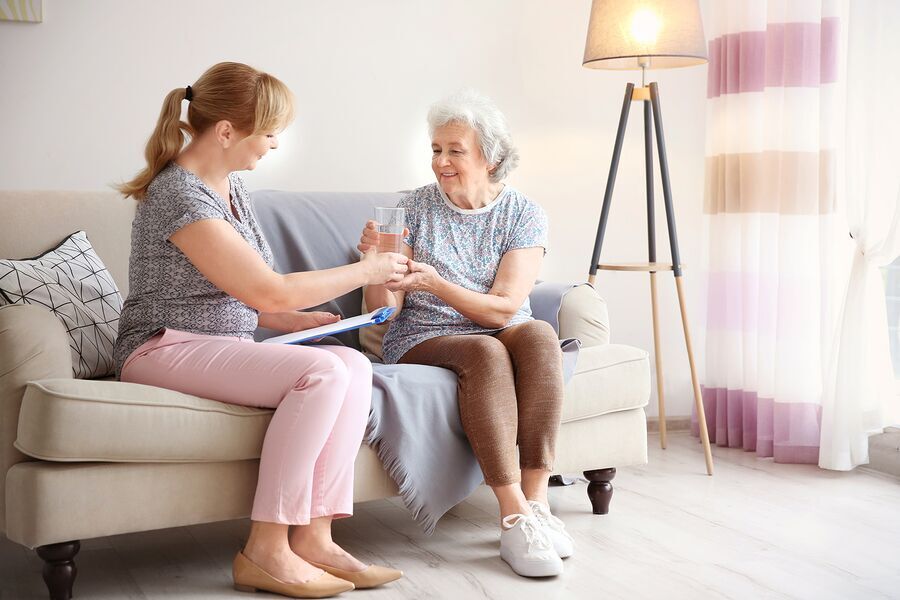 As the temperatures creep up higher and higher, your senior is at a greater risk of developing heat-related illnesses. While these illnesses are dangerous, especially in light of health issues she may already have, you might be able to help your elderly family member to prevent some of these issues from becoming a problem for her.
Encourage Her to Drink More Fluids
Even if your elderly family member isn't more active during the hotter months of the year, her body needs more fluids in order to function properly. Drinking beverages that have a lot of sugar, caffeine, or alcohol don't really help, so it's a good idea to avoid those. Plain water is best, but your elderly family member might not enjoy drinking water on its own. Herbal teas or a squeeze of fresh lemon, lime, or orange in a glass of water can help quite a bit.
Pay Attention to Clothing Choices
What your senior wears matters almost as much as other factors when you're trying to prevent heat-related problems. Tight clothing that's dark in color can both attract and trap heat close to her body. A much better option is looser clothing that is made from lightweight fabric and is lighter in color. This is especially true if she's exposed to sunlight, whether she's actually outside or even just near windows.
Air Conditioning and Fans Are Important
Ceiling fans, box fans, and oscillating fans all help to move cooler air around for your senior. These alone won't keep her cool when the temperatures are at their highest, though. If your elderly family member has air conditioning at home, she needs to use it. If she doesn't, she may need to spend a few hours each day somewhere that does have air conditioning so that she doesn't get overheated.
Make Sure to Check on Your Senior Often
It's essential for you to check on your elderly family member often when the weather is hot. If you're not able to visit her in person, hire senior care providers to check on her during the day. They can help to ensure that her home is cool enough for her and they can respond quickly if she appears to be dealing with heat-related concerns.
Some health issues, such as high blood pressure or other cardiac issues, can leave your senior even more vulnerable to developing heat-related illnesses. Talk with her doctor about how you can help to prevent serious complications for your senior during the hottest days of the summer.
If you or an aging loved-one are considering Senior Care Services in Michigan, please talk to the caring staff at Hope Senior Home Care today 313.881.3132.