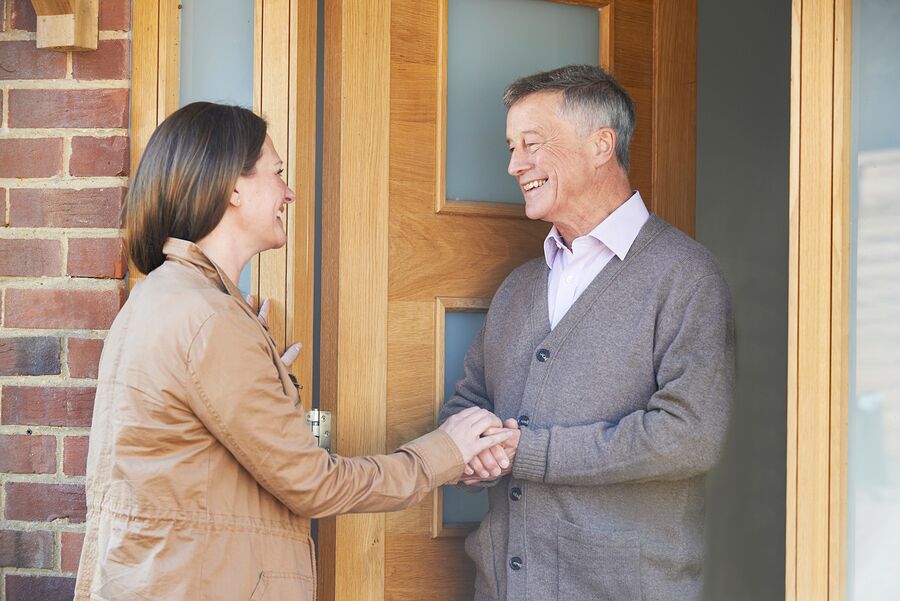 Your parents want to stay in their home. You worry about them. They're not close to a hospital or city services. You're not close by. You worry about them being isolated and lonely. Here are some stories from seniors who insist that aging at home is the best choice.
A Familiar Home Eased Wandering
After being diagnosed with Alzheimer's, not much changed for Mack. He had his dog, neighbors he knew, and roads that were familiar. As his dementia progressed, his family really wanted him to move closer to them.
When he agreed to try it for a month, the family quickly learned that moving was a bad idea. Mack woke up in an unfamiliar room. He became fearful and went outside where nothing seemed familiar. He started to walk, but he couldn't find any recognizable landmarks. His family realized that having him age at home with an elderly care aide watching after him was a better plan.
Memories of Her Husband Were Prominent in Her Home
Gail missed her husband. After 60 years of marriage, she couldn't imagine leaving the home where they'd started a life together. Moving was not something she was interested in. Her children worried, however. She wasn't keeping the house maintained as her husband had. And, she fell getting out of the tub. She wasn't injured, but they worried about what could have happened.
What they didn't know was that many towns have services that offer safety checks and low-cost. Some even arrange free or discounted handyman services that can help an elderly citizen get simple maintenance projects done. With safety rails and smoke detectors updated, the fears eased. Caregivers offered the rest of the help she needed to age at home. She was happy being where memories of her husband were strong, and her kids were thrilled to see her remain independent.
Depression Set In
When Jean became a widow, her adult children created a plan where they were all chipping in. Her son bought groceries, took care of yard work, and scheduled appointments. Her daughter did the cooking and cleaning. Her other daughter drove her to appointments, paid the bills, and helped her run errands.
Things worked well until Jean had a stroke. She now needed someone with her all day long. Between their own families, their jobs, and their own homes, her children struggled to find extra time.
The siblings begged her to do a trial month living with one of them. After a month in her new home, however, she was depressed and withdrew more and more from social activities. Moving her back home improved her mood. Daily elderly care providers gave them the extra time they needed to take care of their own needs.
Before you push your parent into moving, talk to elderly care providers about the services they offer. You'd be surprised at how much help caregivers are when your parent wants to age at home.
If you or an aging loved-one are considering Elderly Care Services in Michigan, please talk to the caring staff at Hope Senior Home Care today 313.881.3132.