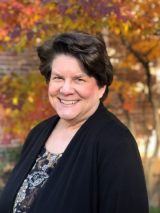 You're Retired. Now What?
By: Peggy Hayes
Executive Director, The Helm at the Boll Life Center
So you've reached that stage in life where the R-word is beginning to sneak in. Should I retire? When? What will I do?
It takes planning to retire successfully. Obviously, financial considerations are first and foremost in the decision to retire. Beyond that, you need to look at what you will do in retirement to keep your days full and purposeful. The Helm can help with that! We are your local experts when it comes to making the best of this part of your life's journey.
Stay physically active. Exercise keeps muscles and bones healthy, helps maintain balance and equilibrium, stimulates growth of new brain cells and improves memory and thinking. Try yoga or tai chi. Take pickleball or tennis lessons. Learn to sail, paddleboard or kayak. Schedule regular walks with a friend.
Volunteer. In the Grosse Pointes and Harper Woods there are so many places to volunteer including cultural organizations, animal shelters, churches, hospitals, schools, libraries and food banks. All of these organizations need support help from clerical work to housekeeping. At The Helm you can volunteer to deliver Meals on Wheels, drive someone to an appointment, serve lunch, provide chore assistance, help maintain our gardens or teach a class.
Learn something new. So many organizations, community colleges and universities offer low-cost or free classes. Learn a new language, try ballroom dancing or photography or learn about beekeeping or birds. Painting, cooking, woodworking, pottery, glass blowing – the list is nearly endless! Lifelong learning is essential to staying active and engaged.
Stay social. Learn to play poker, bridge, Mah Jongg or euchre. Join a knitting or sewing group. Set up a weekly breakfast or lunch outing.
Get a part-time job. So many places could use a shuttle driver, sales associate or someone to answer telephones or emails.
Travel. No more trying to fit a vacation into your work schedule. Search the internet for things to see or do within 20 miles of home. Plan a day trip to Marshall, Frankenmuth or Windsor. Plan a weekend trip to Traverse City, New York or Chicago. Book that safari, Danube River cruise or pied-a-terre in Paris or Rome. Dream it, research it, do it!
Leaving a career, and an identity associated with it, can be difficult. The Helm at the Boll Life Center provides myriad lifelong learning programs, social activities, trips and more – right in your backyard! Plan now to make this new stage of life the most meaningful yet!
About the Author, Peggy Hayes
Peggy is the Executive Director of The Helm having joined in February 2018, after working in the nonprofit, healthcare and retail management industries. Her goal is to guide The Helm in its mission to "inspire and enable residents of the Grosse Pointes and Harper Woods to enjoy the gift of longevity, living healthy and meaningful lives, as they age."