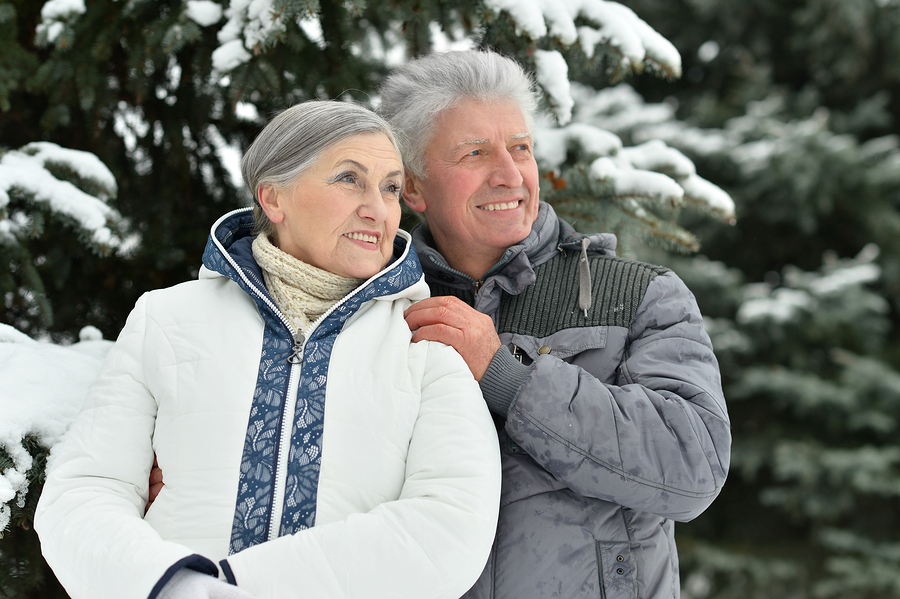 Keeping active is important all year, but when the temperatures drop and snow starts falling, it can be hard for anyone to do so. Especially seniors. While it may be difficult to go outside and move every day, there are a variety of ways to keep your loved one active and moving during the winter months:
Indoor exercises.

Physical activity increases blood flow to your whole body and performing even a minimal amount of daily physical movement can even help prolong the memory loss and cognitive decline associated with aging. A few simple exercises seniors can do at home include chest stretches, wall presses, step-ups and light weight lifting. Make sure there is the necessary supervision and support while they are moving about. 

Socializing.

Socializing in-person has become difficult due to the COVID-19, but there are a variety of ways we can interact with one another. Check out community groups and organizations in your area to see if their normal activity programming has been moved online.

Getting creative.

Getting in touch with your creative side is another fun way for seniors to spend time. Drawing, coloring, painting, and sculpture are all wonderful ways to be creative. As a plus, being creative also comes with health benefits.

Research

has found creative activities can help people who are battling chronic illness to decrease negative emotions and increase positive ones, reduce stress and anxiety, and improve medical outcomes.

Spend time outdoors.

Weather permitting, spending a little time outdoors each day is a great mood booster. Even if it is for a few minutes, a little fresh air goes a long way. 
Companionship is beneficial for all during the winter. Make sure to check in frequently with your loved one to make sure they are all right, to visit and to see if they need anything.