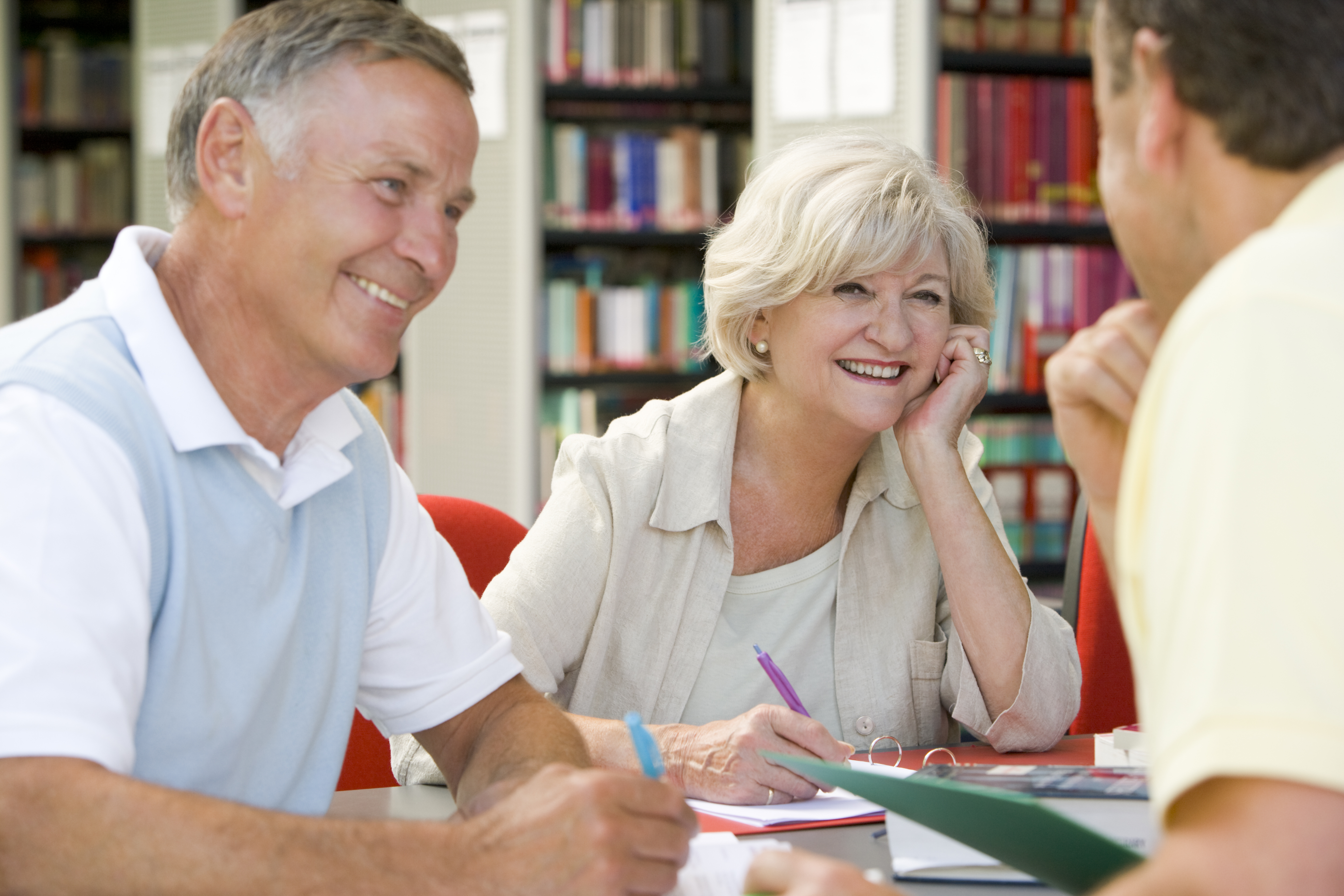 There are 22 PACE locations in the state of Michigan, each state oversees these programs, they may vary from state to state. PACE (Program of All- inclusive Care for the Elderly) is a wonderful alternative to many traditional care options, keeping loved ones at home and giving them a place where they can get care, meals and participate in activities to keep them social and healthy. PACE permits seniors to live at home rather than residing in a care facility and provides comprehensive care for each participant. To find out more about our local PACE programs please contact the Hope Senior Home Care office to be directed. This article is from "A Place for Mom", we are not affiliated with them, we just like them!
---
Is Medicaid's PACE Program Too Good to Be True?
Family caregivers who are looking to keep their parent, spouse or senior loved ones out of a nursing home for as long as possible may find relief with the Programs of All-Inclusive Care for the Elderly, better known as PACE.
Learn more about PACE, a program under Medicare that states can elect to provide to Medicaid beneficiaries as an optional Medicaid benefit.
Benefits of the PACE Program
When a person is accepted into the PACE program, it becomes their only source of Medicaid and Medicare benefits. Medicaid defines PACE as a program that:
"Provides comprehensive medical and social services to certain frail, community-dwelling elderly individuals, most of whom are eligible for Medicare and Medicaid benefits. An interdisciplinary team of health professionals provides PACE participants with coordinated care."
According to caregiver Luci Olivas, the PACE program "allows patients who require a nursing home level of care to live at home and the caregiver to get paid for caring for their loved one at home."
Caregivers Using PACE
For people who are eligible, PACE's comprehensive service package enables them to remain in their community rather than receive care in a nursing home. Other benefits of PACE include capped financing for the program, which means that providers can deliver virtually all the health services that participants need, instead of only the services that are currently reimbursable under the fee-for-service plans offered by Medicare and Medicaid.
Olivas, who cares for her husband, "can't say enough good about the PACE program," which was available to her when she and her husband lived in Southern California.
The PACE program allowed Olivas' husband to attend "adult day care twice a week, for three hours each time, and this included physical, speech and occupational therapy while he was there," she explains. "Breakfast and lunch were served, too." Not only did her husband receive the therapy he needed, "his physician was located right there in the center. There was a clinic there, nurses, etc. where he got all of his lab tests done," she says.
Time at the adult day care gave Olivas a break from her caregiving responsibilities, but more importantly, it allowed her husband to receive care from an interdisciplinary team including a:
Nurse
Occupational therapist
Physician
Physical therapist
Social worker
Speech therapist
In Olivas' experience, each member of her husband's interdisciplinary team had input in his care. "It is very personalized and they take such good care of each participant," she says. "They meet initially as a team to come up with a care plan and periodically review and monitor the progress."
Not only did the PACE program ensure a continuum of care, it also helped financially support Olivas for her role as family caregiver.
"Through the program I got paid to care for my husband at home," she explains. The PACE program also took care of any transportation concerns to and from medical appointments. "They provided transportation to and from the center for the day care, doctor appointments, transportation to any specialists outside the center, or to diagnostic testing (i.e. MRI, CT scan centers, etc.,) complete with a CNA attendant to accompany them on the van or bus," Olivas says. "PACE covers dental and vision as well and all medicines. It almost sounds too good to be true," she says.
(Click here for a for a full list of the services PACE offers.)
All good things must come to an end. Even with the financial support of the PACE program, the Olivas eventually had to move. "Unfortunately we could no longer afford to live in SoCal without me going back to work full-time and putting him in a nursing home, so we moved to a state where they do have the PACE program, but we do not live in any of the zip codes in which the program serves," she explains.
Through their move, the Olivas family came up-close with one of the serious drawbacks of PACE. This "too good to be true" program is only available to Americans living in select geographic locations.
Location Is an Important Eligibility Requirement for the PACE Program
According to Medicaid, individuals can join PACE if they meet the eligibility requirements, which include being:
Able to live safely in the community.
Age 55 or older.
Eligible for nursing home care.
Living in the service area of a PACE organization.
You can use this PACE Plan Search to see if your state offers the PACE program. It's important to note that even within states that offer the program, some zip codes are not eligible.
Despite the fact that the PACE program is no longer available to her husband, Luci Olivas "truly believes it is a very good thing. I would recommend the program to anybody looking to keep their loved one cared for in the home," she says.
Perhaps as PACE gains recognition across the country, more Americans will push for geographical inclusion. For families like the Olivas, PACE made a big difference in their day-to-day lives, and they've been hard pressed to find another program or form of support to replace the services offered by PACE.
For more information about PACE, visit:
*We would like to extend thanks to Luci Olivas for sharing her story and bringing attention to the PACE program.