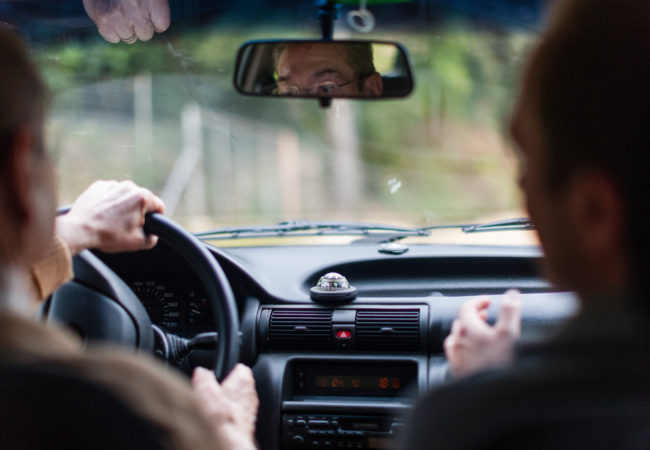 ---
One of the hardest things some seniors may face is the risk of no longer being able to drive. While there is no age cut off, many factors can impair driving making it unsafe for some to be on the road.It is our experience that taking away a loved one's ability to drive feels like taking away their independence. It is often felt that driving is our right when really, it is our privilege and our duty to remain safe behind the wheel.This article from The Cleveland Clinic spells out how you can tell if your senior is still safe on the road!
---
How to Tell If It's Still Safe for Your Aging Parent to Drive
Expert tips for driving safety as parents age
If you suspect an elderly parent isn't driving as well as he used to, there are actions you can take to help.
Some older people can drive safely in their 80s and even early 90s, but many seniors develop hearing, vision and other problems that impair their ability to drive safely. Loss of the ability to drive can isolate the elderly, leading to poor nutrition, health problems and depression.
Determining your parents' driving ability is the first step toward helping them maintain their independence–and their health.
How to assess your aging parent's driving skills
"There are a number of things you can look for when deciding whether your parent needs to have a professional driving assessment," says Patrick Baker of the Cleveland Clinic Driver Rehabilitation Program.
He suggests you take a ride with your parent and allow him or her to drive you to the supermarket or other common destination. During the trip, observe whether your loved one can:
Decide on a route to the destination
Get back home by an alternate route
Recognize and observe street signs and signals
Change lanes safely by first signaling other drivers
"Remember, just because mom has a different driving style doesn't mean she's a bad or unsafe driver," says Mr. Baker. He said some adult children complain that their parent is a slow driver, or that dad chooses to use a route that allows him to avoid freeways, making the trip longer.
This is actually a type of self-monitoring, which shows that your loved one is aware of personal limitations and is self-restricting as a precaution, he says.
If you notice that your parent is having trouble handling things at home, such as preparing a meal with three or four courses, or other multi-step tasks, he or she may also have trouble handling more complex driving situations.
Get a doctor's opinion
Mr. Baker suggests making an appointment with your loved one's physician. Ask the doctor to determine if an occupational therapy driving evaluation could help your parent. The doctor can write a prescription for the evaluation and periodic visits to the driving clinic, if necessary.
"My goal is to help aging adults stay on the road as long as possible without jeopardizing safety," says Mr. Baker.
Additionally, make sure your loved one sees the eye doctor regularly so that his or her eyeglass prescription is always up to date.
Tips for safer elderly driving
Here are some common restrictions that can help elderly drivers:
Avoid night driving. Because of cataracts and other vision impairments, many seniors have trouble with night driving and should restrict driving from dusk to dawn. If cataracts cause the problem, simply having them removed could eliminate the need for this restriction.
Avoid freeway or interstate driving. The heavier, fast-moving traffic can cause anxiety and confusion in many elderly drivers. If this is the case, show mom or dad alternative routes that use slower roadways.
Avoid weekend driving. More people are out on the roads during weekends, making roads and parking areas more congested. This makes it harder for seniors to navigate crowded parking lots where people are milling around, and crossing to and from their cars.
It's easier to talk to your parent about self-restricting based on his individual limitations and comfort levels. Seeing a driver rehabilitation specialist can help, too. The evaluator can offer insight for restrictions and tips to enhance driving ability based on your parent's individual needs.
"You see your eye doctor, dentist and primary physician on a regular basis. It's a good idea to visit your professional driving evaluator for regular checkups, too," says Mr. Baker. These regular assessments can actually help seniors keep driving safely for longer.