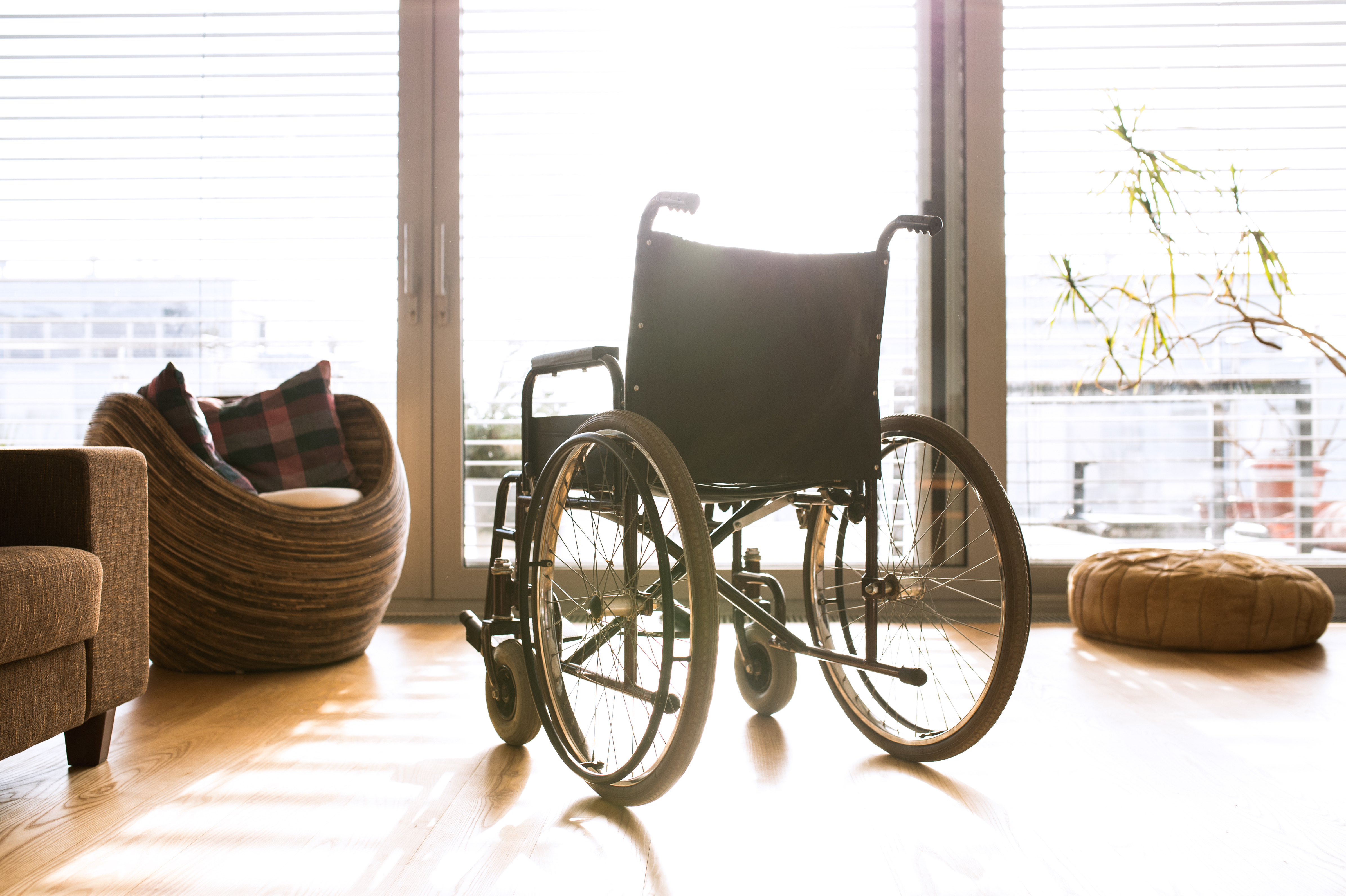 One of the many things we see and hear on a regular basis is the debate between In- Home Care or Assisted Living. While we would love for you and your family to consider us as a care agency, the Hope Staff always wants you to make the best choice for your family and loved ones. We will always help point you in the right direction even if that isn't home care. This Article from "Daily Caring" might help make that tough choice. Making a Pro's and Con's list is a great way to weigh out the decision of both Home Care and Assisted Living and remember you can always get the best of both worlds, Home care in an assisted living!
We do not own the rights to this article, it is from DailyCaring.  HOPE Senior Home Care is not affiliated with Daily Caring, we just like them!
---
Assisted living vs in home care is a tough choice
When your parent or spouse needs assistance in their daily life, many families end up at a crossroads.
Is assisted living the right choice? Or would hiring an in home caregiver be better? It's a complex decision and the answer depends on your specific situation.
We share what you need to know about the 3 essential factors to consider: how much help they need, the key differences between assisted living vs home care, and the financial situation.
Knowing the facts helps you make the best choice for (or with) your older adult.
1. Figure out how much help they need
Before making any decisions, it's necessary to find out how much help your older adult needs and compare that with how much help is already available. Previously, we've talked about understanding their needs in 8 key areas of life and being realistic about how much help family will provide.
First, make a list of everything your older adult needs help with on a daily, weekly, and monthly basis. Being able to see the whole picture helps you choose the correct level of care.
Next, be realistic about how much help you, family, or friends and neighbors will provide. It's important to think about this in terms of long-term, ongoing help – a few weeks or months isn't going to be enough.
After comparing those two lists, you'll have a better sense for the tasks your older adult will need additional help with – anything that isn't already covered.
In some cases, looking at this list makes it obvious that in home care will work best. In other cases, assisted living might be the clear choice.
2. Understand key differences between in home care and assisted living
Before you can choose between in home care and assisted living, it's important to understand how they work. Here are the basics and key pros and cons for each.
In home care: pros and cons
In home care is when a caregiver is hired to come into the home to help seniors with activities of daily living. This enables your older adult to continue living safely at home.
The specific help provided depends on the older adult's needs and could include meal preparation, getting around the house, transportation, bathing, dressing, using the toilet, etc.
Pros
Senior gets one-on-one care tailored to their needs and preferences
Senior can stay in their home or a relative's home as they age
Costs can be lower depending on hours of care needed and caregiver skill level
Family gets to choose the caregiver
Senior gets to know one caregiver, rather than being cared for by many different people
Flexibility in care arrangements: different types of care could be combined to lower costs, increase social interaction, or provide medical-type care – family help, adult day programs, privately-hired caregivers, agency caregivers, and home health care
Cons
High costs if 24/7 care is needed
Ongoing family involvement is needed for hiring and managing caregivers as well as planning backup care options
Potential for social isolation, which can contribute to depression, cognitive decline, or health problems
Home may need modifications for safety or wheelchair accessibility
Housekeeping and home maintenance need to be done and groceries and personal care and household supplies need to be bought
Assisted living: pros and cons
An assisted living community is a place where many seniors live, in rooms or small apartments. Most communities offer a wide range of care options, from seniors who are mostly independent to those who need a high level of care.
Services like meals, transportation, group activities, and housekeeping are typically included in the monthly fee.
Pros
More affordable way to get 24/7 supervision and care
Family can focus more on the relationship rather than on care needs
Senior has plenty of opportunities for social interaction with other residents
Family doesn't need to worry about hiring, scheduling, or managing caregivers
Level of care can be ramped up as needed because staff is already in place
Cons
One-on-one care won't be as personal or consistent as it is at home, frequent changes in staff is common
Quality of care can vary depending on the staff
If significant one-on-one care is needed, hiring (and paying out-of-pocket for) a private aide may become necessary
Seniors could get kicked out of the community for a variety of reasons with little advanced notice
Senior may not enjoy being in a group living environment
Now that you know more about assisted living and in home care, the choice between them is probably becoming clearer. The next critical item to consider is the cost of care.
---