Planning for long term care is one of the most important and often forgotten plans to make. Long Term Care can cover a variety of different care types and all depend on the kind of care you or your loved ones may need or want. This article from caring.com sponsored by http://longtermcare.gov/ might be able to help differentiate facts and myths about planning for long term care. We do not own any of the rights to this article!
Hope Senior Home Care is not affiliated with caring.com we just like them!
Check out this video from the Long Term Care website!
---
Long-Term Care Myths and Fact
The Top 6 Myths About Long-Term Care and Planning for It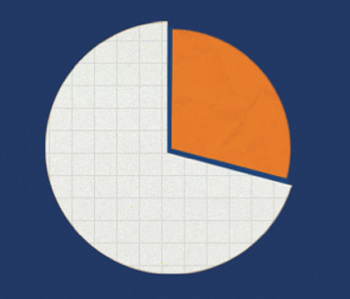 All Rights Reserved
Over 50? Time to get wise about long-term care.
Myth 1: I won't need it.
About 70% of Americans over 65 will need some kind of help with Activities of Daily Living (ADLs) that are non-medical, such as getting in and out of bed and walking, bathing and showering, dressing, eating, using the bathroom, as they age. It may be due to an illness, chronic disease or disability. But often, the care is required because of the natural decline due to aging of one's eyesight, hearing, strength, balance or mobility. Help with ADLs comes in many forms and is generally known as long-term care, the need for which can last for a short time or for several years.
Myth 2: It Means an Insurance Policy
Many people confuse "long-term care planning" with "long-term care insurance plans," but they are not the same. Insurance is just one of many options people consider for covering the costs of long-term care. But, long-term care planning means developing your personal strategy and making decisions now for how you want a range of things to be handled later when you or a loved one is in need of long-term care services.
Typically, your long-term care strategy should consider where you would live, how you would pay for care, getting legal documents in order, such as an advanced care directive, and discussing your decisions and preferences with family members.
Myth 3: Medicare, Medicaid or Other Government Programs Will Pay for It
Medicare does not cover any of the long-term care services people most often need""the Activities of Daily Living. It does cover a few rehabilitative sessions and home nursing visits, and in some cases, Medicare may cover durable medical equipment such as hospital beds and wheelchairs. However, this varies by state and the type of Medicare you have.
If your income is below a certain level, if you have very little in financial assets and you meet minimum state eligibility requirements, Medicaid may pay for long-term care services. However, the vast majority of middle-income people do not qualify. It is best not to assume that a government program will pay for long-term care services until you have fully researched the program rules and limitations in your area.
The Department of Veterans Affairs (VA) pays for long-term care services for service-related disabilities and for certain other eligible veterans. Visit http://www.va.gov to see available programs and services.
Myth 4: It's Too Soon or Too Late for Me to Plan
The best time to create your long-term care strategy is before you actually need long-term care. If you're over 50, there's no time like now to begin. But, even if you are in the midst of receiving services for yourself or a loved one, it's still helpful to go through the planning steps. That way, you can be better informed, prepared and in control of decisions that lie ahead.
Myth 5: No One Knows How Much It Will Cost
Long-term care is more expensive than most people think, and you will likely be responsible for paying out of your own pocket for the care you need. Go to http://longtermcare.gov/costs-how-to-pay/costs-of-care/ to calculate an estimate of what your costs could be.
Because there are many kinds of long-term care services and supports, there is a wide range of costs depending on the type of care, where it is given and by whom. People are using a variety of ways to meet the costs, including long-term care insurance, personal income, annuities and reverse mortgages.
Myth 6: My Family Will Take Care of Me
Unpaid family members are the most common source of long-term care help. But, they may not be able to provide all the care you need, or be there every hour of the day. As part of your long-term care strategy, look into caregiving services in your area, including in-home care providers and elder daycare centers. Find out about elder shuttles, meals on wheels and other low-cost services offered in your community.
Also, be sure to involve close family members in your long-term care planning. Make sure they are willing and able to be caregivers for you. Go over your Advanced Care Directive (also known as a living will) so they will know who is designated to make health decisions for you if you are unable to do so, and what actions you do/do not wish to be taken.
Start Here. Start Now.
This excellent government information resource takes you step-by-step through every aspect of creating your long-term care strategy. There are easy tools to help you focus on what to do now vs. later, and links to resources in your area for financial, legal and long-term care services and supports.
Take your first step to a better old age. Use the PathFinder tool now at longtermcare.gov.
---