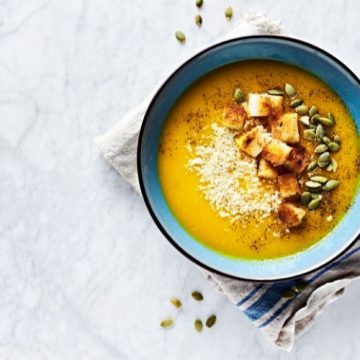 While I would love to hang onto the summer weather a little longer, we all know the Fall season is coming! As the leaves change color and the air turns crisper, fall brings delicious seasonal ingredients. This is the perfect time for aging adults and their caregivers to explore the kitchen and whip up some comforting and nutritious meals. Today, I will share a few healthy fall recipes that are easy to prepare and delicious! These recipes are packed with the goodness of seasonal ingredients that can help support overall health and well-being.
Butternut Squash Soup
Ingredients:
1 medium butternut squash, peeled and cubed
1 onion, Chopped
2 Carrots, peeled and sliced
2 cloves garlic, minced
4 cups low-sodium chicken or vegetable broth
1 tsp ground nutmeg
Salt and Pepper to taste
Olive Oil for sauteing
Instructions:
In a large pot, sauté the chopped onion and minced garlic in olive oil until fragrant.
Add the cubed butternut squash and sliced carrots to the pot and continue to sauté for a few minutes.
Pour in the broth, season with nutmeg, salt, and pepper, and bring to a boil.
Reduce heat, cover, and simmer for about 20-25 minutes or until the vegetables are tender.
Use an immersion blender to puree the soup until smooth.
Serve hot, optionally garnished with a dollop of Greek Yogurt and a sprinkle of fresh parsley.
Apple Cinnamon Oatmeal
Ingredients:
1 Cup old-fashioned rolled oats
2 Cups water or milk (dairy or non-dairy)
1 apple, peeled, cored, and chopped
1 tsp ground cinnamon
1 tbsp honey or maple syrup (optional for sweetness)
Chopped nuts or raisins for topping (optional)
Instructions:
In a saucepan, combine oats, water or milk, chopped apple, and cinnamon.
Bring the mixture to a boil, then reduce the heat to low and simmer for 5-7 minutes, stirring occasionally, until the oats are tender and the mixture thickens.
Sweeten with honey or maple syrup if desired.
Serve warm, topped with chopped nuts or raisins for added texture and flavor.
Roasted Vegetable Medley:
Ingredients:
An Assortment of seasonal vegetables (Carrots, Sweet Potatoes, Brussel Sprouts, and Beets), peeled and chopped
Olive Oil
Fresh rosemary or thyme sprigs
Salt and Pepper to taste
Instructions:
Preheat your oven to 400 degrees
Toss the chopped vegetables in olive oil, season with salt and pepper, and spread them on a baking sheet.
Add fresh rosemary or thyme sprigs for extra flavor.
Roast in the preheated oven for about 25-30 minutes or until the vegetables are tender and slightly caramelized.
Remove the Herbs, season again if necessary, and serve as a delightful side dish.
These healthy fall recipes not only make mealtime more enjoyable but also provide a dose of essential nutrients and comfort for aging adults. For Caregivers, these dishes are simple to prepare and can help support your loved ones' overall well-being. So, embrace the flavors of fall and savor the joy of cooking for your loved ones with these delicious seasonal recipes.