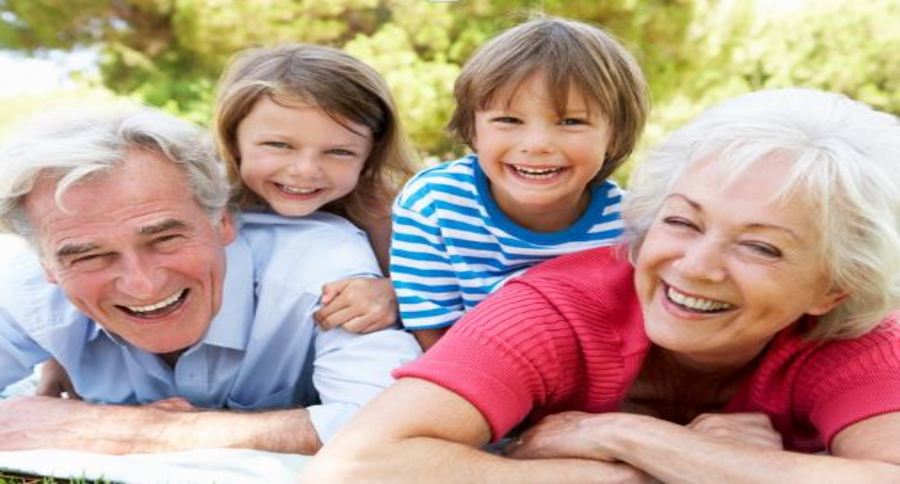 Many of us have had a grandparent or grandparent figure who had made an impact on our life. And if you are a grandparent, you know making a special connection with your grandchildren is important. 
As we age, we might not be able to keep up with grandchildren the way we would like to. That doesn't mean that the fun has to stop though! If you or your loved one has mobility issues, here are some activities for you to keep your grandchildren busy and connected:
Tell family stories.

Share your personal stories, stories about the past, your family and things that happened in your life. You can also look at photo albums together and talk about the people and places in the photos.

Play board games.

A good game of chess, checkers or even Monopoly may be just what the doctor ordered. If you have younger grandchildren, playing with Legos, Tinker Toys or Lincoln Logs are great alternatives. If there are several people around, working together on a jigsaw puzzle can bring everyone together and allow your loved one to stay put and socialize with everyone, if they would like.

Make cookies.

You not only have fun, share recipes and make the house smell good, but you can also create a treat at the same time.

Go outside.

Weather permitting, spending time outdoors can do wonders for anyone. If your loved one is up for it, go on a short walk, to a sporting event or even just out to eat. 
Whatever you do with your grandchildren and other family members, the most important thing to keep in mind is that you are making memories that will last for years to come.