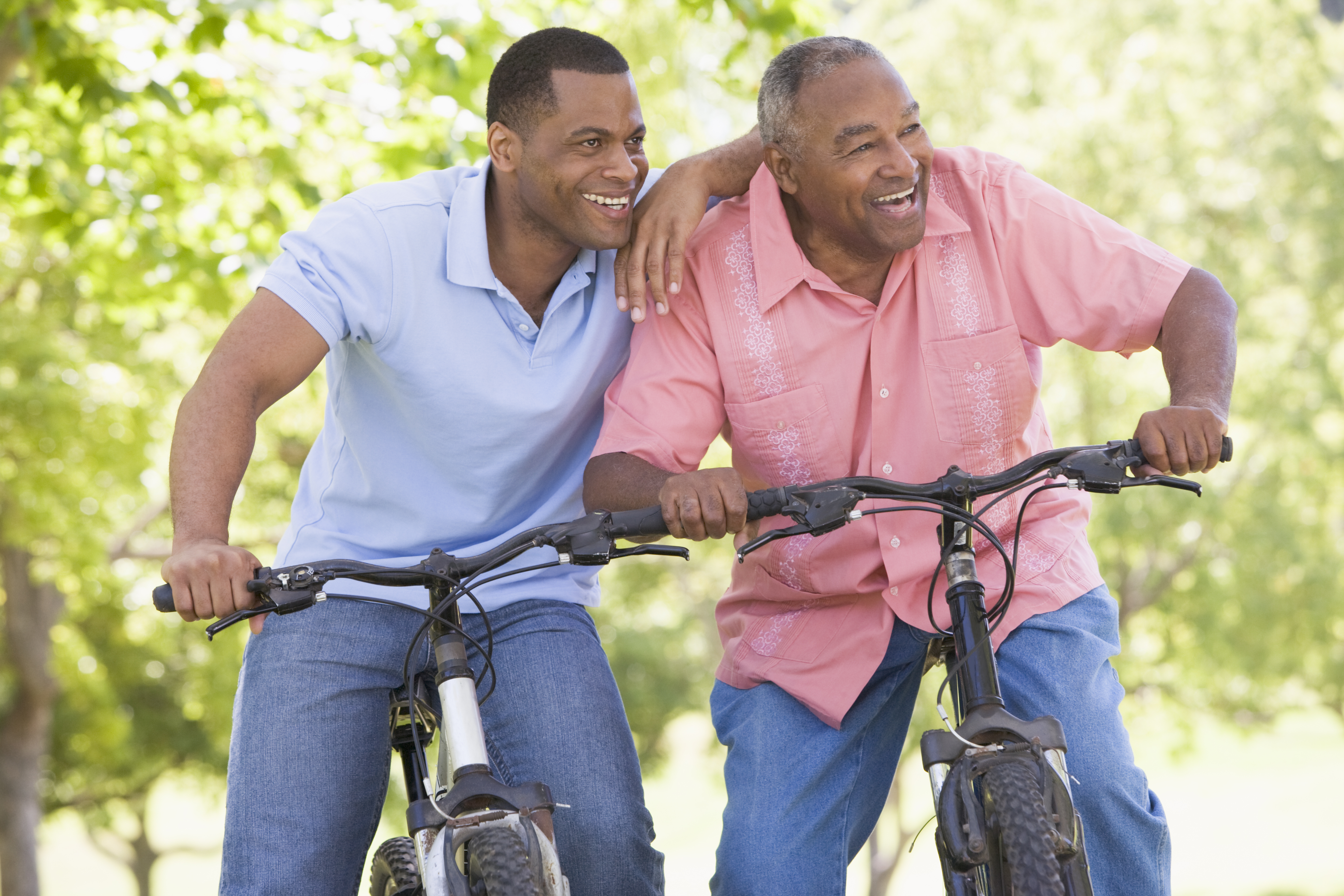 Father's Day is this weekend (June 17th), here are some ideas for your dad (or father figure) that will make his Father's Day the best ever! Another great article from Daily Caring.
---
Celebrate Father's Day with senior-friendly fun
Enjoying a fun activity together or giving a thoughtful gift are wonderful ways to show how much you care about the important men in your life.
Get ready for a meaningful Father's Day celebration with this round up of 18 senior-friendly activity and gift ideas to help you plan a great day together.
6 activities for those who like going out
Many older adults enjoy activities like golfing, fishing, or bowling. And don't forget about low-key activities like mini golf, horseshoes, bird watching, or lawn bowling. Another good option for sports fans is to enjoy a live game together.
More ideas:
Take a walk through nature – in the park, on an easy hiking trail, or through the neighborhood.
Visit a local museum, photography exhibit, or well-known sightseeing spot.
Attend a local car show – classic cars, muscle cars, or whatever revs their engine!
Go to a history-themed event. Some people might be interested in something like these Civil War exhibits or reenactments.
Treat him to a relaxing massage or an old-fashioned professional shave.
Stroll through an indoor shopping center. It's a pleasant, air-conditioned place to chat, people watch, and do a little shopping. Plus, there are plenty of bathrooms and seating areas.
6 activities for those who enjoy staying in
It's not always easy for older adults to leave the house. For those who prefer to stay in, there are a number of fun activities you can try.
Some suggestions:
Watch their favorite sports on TV with plenty of tasty snacks.
Get family or a few of his buddies together for a poker game. Use pennies or play money to keep things friendly.
Invite family and friends for a relaxed get together. Have a potluck meal or backyard BBQ!
Bring home a takeout meal from his favorite restaurant.
Watch an old favorite movie or a new release he's sure to enjoy.
Play cards or a board game together.
6 thoughtful, senior-friendly gift ideas
It's always nice to receive a thoughtful gift. Here are some your older adult is sure to love.
---