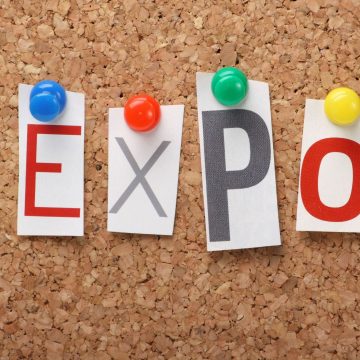 Assumption Senior Expo 2023: Empowering Seniors for a Fulfilling Life
As the world continues to evolve, so do the opportunities and resources available to our senior community. Assumption Senior Expo 2023 is proud to be at the forefront of this movement, committed to providing an informative, exciting event that celebrates and supports our beloved seniors. This event empowers seniors to live their lives to the fullest, offering a day filled with health, wellness, recreation, and invaluable community resource information.
Celebrating Seniors: A Day to Remember
Assumption Senior Expo 2023 promises to be a day filled with entertainment and education, offering a wide array of activities and services tailored to meet our senior community's unique needs and interests. With 55 vendors dedicated to serving seniors, you can expect to find a wealth of products and services specifically curated to enhance your quality of life.
One of the highlights of the event is our Senior Super Tent, generously sponsored by Hope Senior Home Care. Here, seniors can participate in invigorating activities such as exercise bicycles, chair yoga, and chair exercise classes. Staying active is essential to a healthy and fulfilling life, and our Senior Super Tent aims to make fitness accessible and enjoyable.
As you explore the expo, take a break and enjoy a complimentary lunch courtesy of Henry Ford Health. A nutritious meal fuels the body and provides an opportunity for socializing and connecting with fellow seniors.
Inspiring Keynote Speaker and Live Entertainment
The Assumption Senior Expo 2023 is delighted to host Detroit's very own Devin Scilian as our keynote speaker. Devin Scilian is a beloved community figure known for his insightful and inspirational news coverage.
During lunch, you can groove to the tunes of Devin Scilian's band, the Arizona Sun. Thanks to the generous sponsorship of AH Peters Funeral Home, we can provide you with live entertainment that's sure to put a smile on your face.
A Wealth of Resources and Support
Our commitment to empowering seniors extends to ensuring you have access to a wealth of resources and support. Stop by our Health Screening area to monitor your well-being and gain valuable insights into your health. Attend our workshops to learn about the latest health trends, financial planning, and much more.
For those seeking personalized advice, our "Ask the Expert" tables will be staffed by professionals ready to answer your questions and provide guidance on various topics.
Community Support and Non-Profit Resources
We are proud to host many local non-profit organizations at our expo. These organizations play a vital role in supporting our senior community, and their presence at Assumption Senior Expo 2023 highlights the importance of community engagement and collaboration.
Join Us at Assumption Senior Expo 2023
Mark your calendars for a day filled with empowerment, education, and entertainment. Assumption Senior Expo 2023 is where seniors can come together, celebrate life, and discover a world of opportunities.
Thursday, October 5th, 8:30 am to 1:30 pm
This event is open to all seniors and their loved ones. Admission is free, thanks to the generosity of our sponsors. We look forward to seeing you at Assumption Senior Expo 2023, where we celebrate the vibrant and thriving senior community that enriches our lives every day.