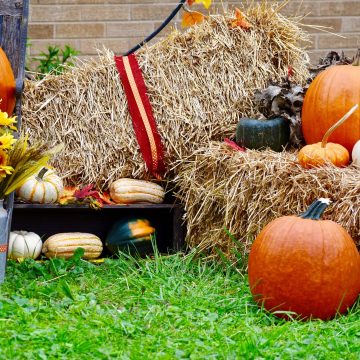 As we enter into the fall and winter months, finding ways to spend quality time with your aging loved one can become a greater priority. We've compiled a list of our favorite fall outings – many simple, meaningful ways to spend time together and create enduring memories. And remember – the journey is always the most important part of the experience!
Visit a Cider Mill or Apple Orchard – Take an afternoon ride out to a cider mill or apple orchard. Oftentimes, you'll be able to enjoy the fall colors from the car and enjoy good conversation and reflection on the trip.
Take Coffee to a Local Park – Simple and doesn't require advance planning, a morning or afternoon trip to a local park can provide much-needed fresh air, a bit of nature and a relaxing experience for your loved one.
Carve Pumpkins – Weather permitting, this activity can be done outside, and doesn't even a real pumpkin. Mess-free artificial pumpkins can be found a local craft stores or Target.
Bake Together – Spend an afternoon recreating family recipes. This is a wonderful way to spark memories and learn new stories you may not have previously heard.
Visit the Library – The library often offers senior and family activities – at no charge. Check your local listings for upcoming activities, including author visits.
Take an Afternoon Drive – A Sunday afternoon can be a perfect chance to enjoy fall landscapes, the scenery and conversation. Not having a destination can be a good thing – just don't get lost! Map out a route and take a ride.
In closing, spending time together is the most valuable gift we can give each other. I encourage you to get out the calendar, carve out the time and enjoy the fall. As a reminder, tomorrow, we will once again host the Senior Expo at Assumption Cultural Center in St. Clair Shores. The event is free to all attendees, and includes lunch! Details below.
The 28th Annual Senior Expo
Thursday, October 5th, 2023
8:30 a.m. – 1:30 p.m.
Assumption Cultural Center
21800 Marter Rd.
St. Clair Shores, Michigan