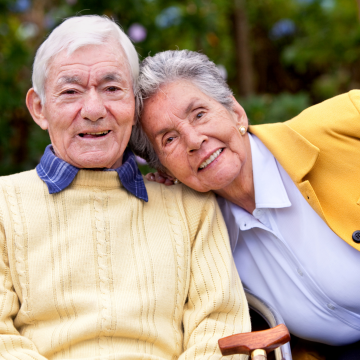 As our loved ones age, the need for long-term care becomes a significant consideration. Many adult children find themselves facing the challenge of finding the right long-term care for their aging parents. It's a crucial decision that requires careful thought, research, and consideration of various factors. Today, we'll discuss the important steps to help you navigate this complex and emotional process.
Start Early and Communicate
Starting the conversation early is one of the most important aspects of preparing for your parent's long-term care. Discuss their preferences, expectations, and any concerns they may have about their future care. Understand their financial situation, insurance coverage, and any legal documents that may be in place, such as a will or advanced healthcare directive.
Assess Care Needs
Next, assess your parent's care needs. Consider their physical and mental health, as well as their daily activities and any specific medical conditions. This assessment will help determine the level of care required and guide you in choosing the appropriate care setting.
Explore Different Care Options
Various long-term care options are available, ranging from in-home care to assisted living facilities and nursing homes. Here's a brief overview of these options:
In-Home Care: This option allows your parents to receive care in their home. Services can range from simple companionship to more specialized medical care.
Assisted Living: Assisted living facilities provide a combination of independence and support. Residents have their own apartments but can access assistance with daily tasks and healthcare services as needed.
Nursing Homes: These facilities are designed for individuals who require more intensive, 24/7 medical care. They have a higher level of skilled nursing staff.
Memory Care: For seniors with Alzheimer's or other forms of dementia, memory care units in assisted living or nursing homes provide specialized care and a secure environment.
Consider Location and Accessibility
When searching for long-term care options, consider the location carefully. Think about how close you want your parents to be and whether you or other family members can easily visit. Proximity to healthcare facilities and amenities should also be taken into account.
Budget and Financial Planning
Long-term care can be expensive, so it's essential to understand the financial aspects. Explore your parent's financial resources, including savings, retirement accounts, and insurance. Research available government programs, such as Medicaid, which can help cover some long-term care costs for those with limited resources.
Tour Facilities and Do Your Research
Once you've narrowed your options, visit the facilities and meet with staff. Ask questions about staff-to-resident ratios, safety measures, the types of care they provide, and any special programs they offer. Don't forget to read online reviews and seek recommendations from healthcare professionals and friends.
Legal and Paperwork Preparation
Ensure you have all the necessary legal documents, such as power of attorney, healthcare proxies, and living wills. These documents will enable you to make decisions and effectively manage your parent's care.
Seek Professional Guidance
If you find the process overwhelming, don't hesitate to seek professional guidance. Consult with an elder law attorney or a geriatric care manager who can provide legal and healthcare advice and assist with navigating the complexities of long-term care.
Regularly Reevaluate
Long-term care is not a one-time decision. As your parent's needs evolve, be prepared to reevaluate the care plan. This could mean transitioning from one type of care to another or adjusting the level of care as necessary.
Choosing the right long-term care for your aging parents is a significant responsibility, but it's also an opportunity to ensure their well-being and quality of life. Starting early, communicating openly, assessing care needs, and carefully considering the available options will help you make an informed decision. Remember that each family's situation is unique, so take your time, seek assistance when needed, and prioritize the comfort and dignity of your loved ones as you embark on this important journey.