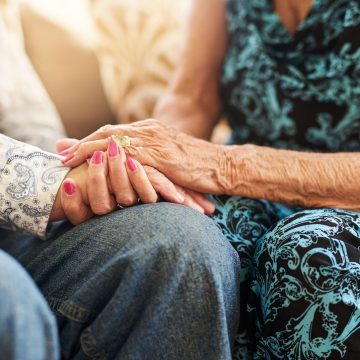 Aging is commonly associated with several health complications, from the flu to arthritis. While there are many healthy precautions that senior populations can take, there remains one risk that they should look out for loneliness.
According to a report from the University of Michigan's National Poll on Healthy Aging, one in three seniors feel lonely and chronic loneliness can impact seniors' memory, physical and mental health, and their life expectancy.
There are many ways in which companion care can help seniors live healthier. Below are a few of the benefits:
Nutrition. Without access to regular transportation, some isolated seniors find themselves eating poorly simply because they have no way to access fresh, nutritional meals. With a regular caretaker, though, your loved one can get to the grocery store and help prepare nutritious home-cooked meals.
Improved mental and physical health. Companionship can bring added benefits to your loved one's overall physical and mental health. Having someone – whether that be a caregiver, friend or family member – spending time with your loved one can help them stay on top of things and keep them moving.
Keeping an eye on things. Having companionship for your loved one means an extra set of eyes to ensure nothing is out of the ordinary. This allows for medication reminders, monitoring for any health warning signs and attending doctor's appointments.
Companion care does not have to be every day, but a little bit can go a long way for your loved one's well-being.
Are you looking for a companion for your loved one? Please feel free to contact the Hope Senior Home Care team directly and we would be happy to answer any questions you might have.