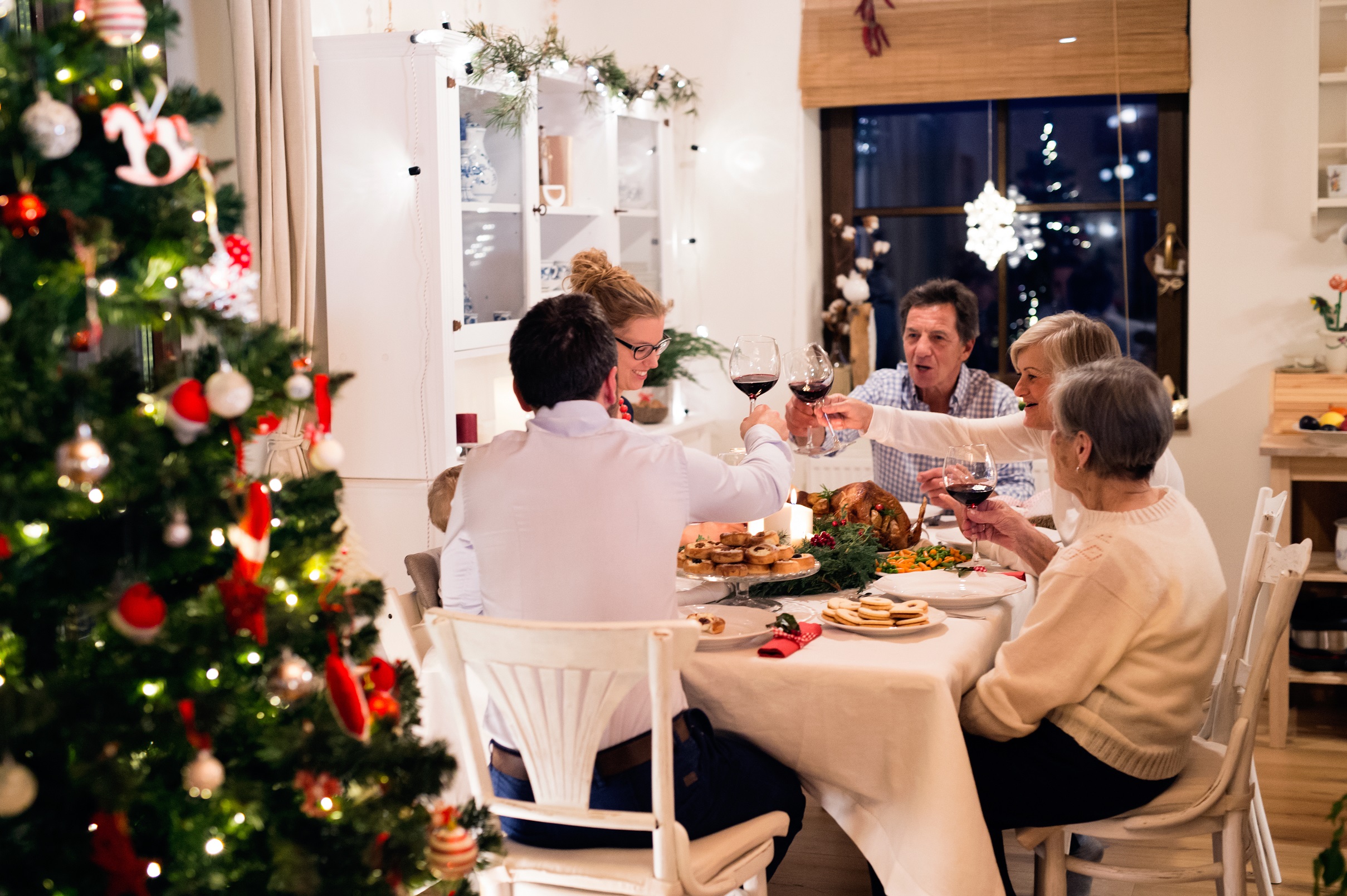 The holiday season is a crazy busy time for everyone. Packed schedules with work, school and more can quickly throw anyone off balance.
Whether you're worried about staying on track with your wellness goals or find it difficult to maintain structure, here are five tips you can incorporate this year. The goal is to help you maintain health, balance and a more realistic approach to the holidays this season.
It's not all about food.

Though the holiday treats are a wonderful part of the season, they should not become your main focus. Schedule your days with plenty of interactive activities outside of cooking and eating such as playing outside or cozying up for a movie with the family. Taking time outside of the kitchen will help you focus on spending time with family rather than making sure everyone's plates are full.

Enjoy the company.

Sharing time with family and friends can really impact your overall wellbeing. Whether in-person or virtually, there are many ways to spend quality time with loved ones. Schedule these activities for after your holiday meal so you can spend time engaging with loved ones from a distance, while also gaining extra time to determine if you really have room for another slice of pie.

Substitute for healthy options.

Try altering a few ingredients in recipes to cut back on half of the salt, sugar or fat in your famous holiday dishes. Of course, some traditional recipes are not to be messed with—but you can swap out or cut back on ingredients you know won't be missed. Try swapping canned fruit or vegetables for the real stuff to eliminate extra sugar and sodium. You can also eliminate the butter in the mashed potatoes and keep the milk or substitute the heavy cream for low-fat milk to keep that creamy texture.

Build a healthy plate.

You may fear the extra calories, but remember—holiday favorites also contain a lot of great nutrients, too. Build a plate of a few favorites, but choose some healthy options, too. Try to pick something from every food group. Be mindful with the sauces and gravy as they can be high in saturated fat and sodium. Even if you do eat more than you'd like, don't beat yourself up over one meal. If you want to take leftovers home, choose healthy options and include just one slice of your favorite cake instead of multiple.

Give to others, and to yourself, this holiday season.

Holidays are about giving to others around you, but don't abandon your wellbeing. The greatest gift you can give to yourself is your health. You may fear falling off track during the season, but don't fix your mind on strict limitations if you're eating or exercise habits change. Find some time to de-stress, pick up a book on positive thinking or explore new recipes and health communities that can help you challenge those negative thoughts to promote your growth for the year to come. 
With these top five tips in mind, you're in for a happy, healthy and balanced holiday season.