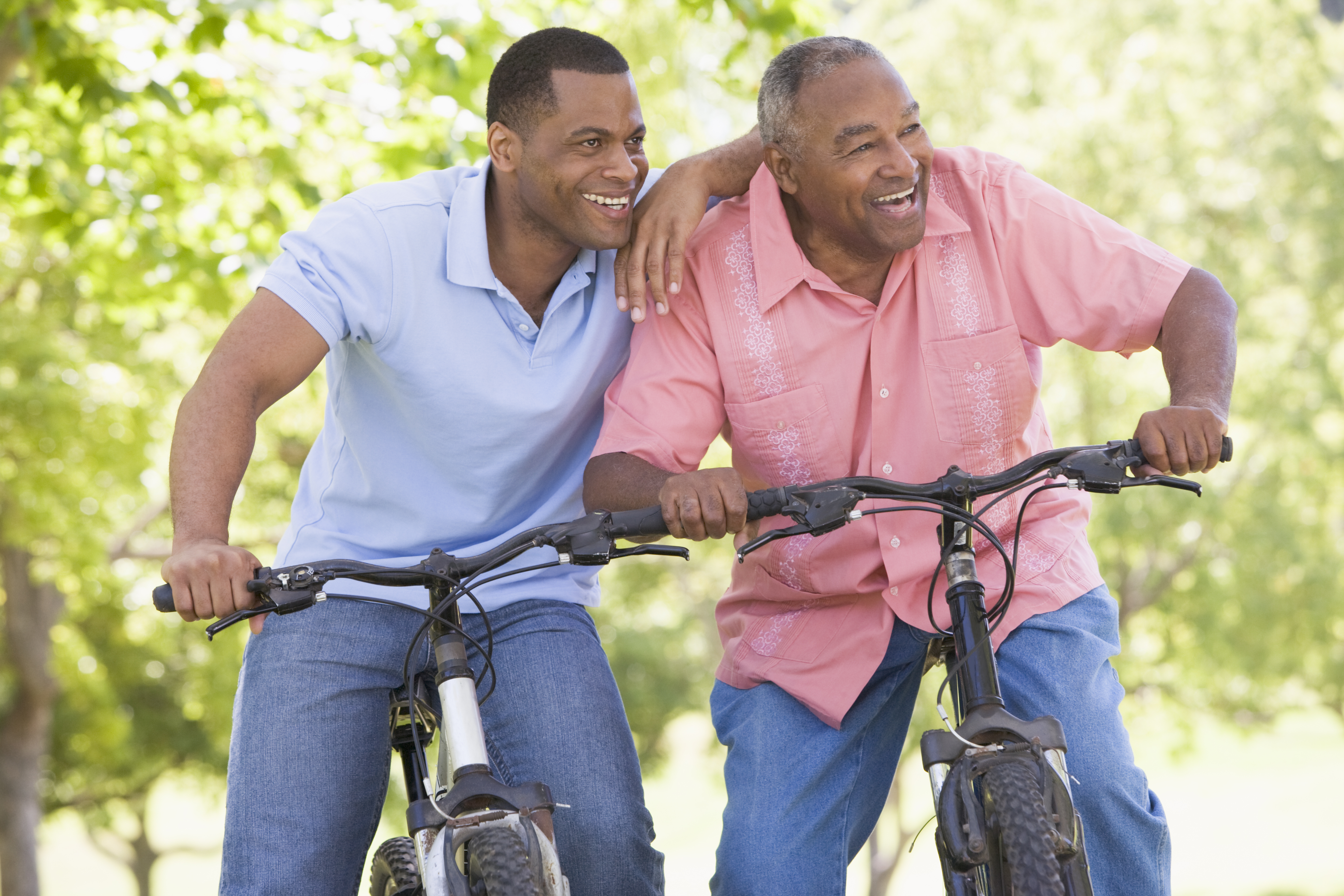 Aging in Place
By Terri Murphy
My father always said, "Stop wasting your breath. I'm not going anywhere. I've spent my whole adult life in this house and when my time is up, I'm going to die here in my own bed." Unfortunately that is as far as his planning went. So when the time came, and he could no longer go upstairs to his bedroom or to shower, we had to scramble to honor his wishes.
What is Aging in Place? It is being able to stay in your own home. If you are lucky enough to grow old without having to move out of your home, you are "Aging in Place". It is no surprise that years of research continues to deliver the same answer: if given a choice, most older people opt for maintaining independence and continuing to live in their own homes. Almost no one is ever ready or ever wants to exchange the warmth and familiarity of his or her own home for a nursing home or even for an assisted living community. In other words, most people want to Age in Place. The good news is that most people fulfill that wish. However, while some live in safety and comfort, the bad news is that others remain at daily risk for accidents that can change their status in one heartrenching moment.
Talking to your parent may be difficult, but it is well worth the effort. Start as early as you can. The earlier you begin, the more likely you will finish before they need the help. In fact, anyone who intends to Age in Place should begin adapting their homes before the changes need to be made.
While planning your approach to the conversation with your parent, remember that even if your parents are open to the concept, they, like most people, may be resistant to change. Think through your strategy before you begin the conversation. Your parent may welcome your involvement, but you will increase your chance for success if you play it safe and begin with these three assumptions: (1) they do not believe that they need help. (2) It will not only be difficult, but may be painful for them to imagine themselves in a frail body in the near future. (3) Your mother probably won't be thrilled if you tell her that you've got new and better ideas regarding how and where she should put her dishes and groceries – and that all she has to do is rearrange her perfectly ordered kitchen. In other words the home that she has spent the last forty years getting just the way she likes it needs to be changed to accommodate her advancing age.
Think back: how receptive have your parents been to previous recommendations that you've made? Don't give up. Recognize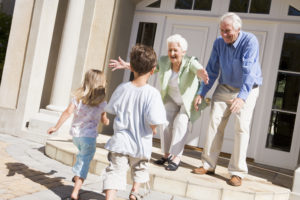 the reality and look for a different spokesperson. You goal is to succeed in helping them live more independently for a longer period of time. You may accomplish more by staying in the background and asking someone else to present your information. Maybe you have another sibling that they might be more receptive to. Or someone outside of your family who will work closely with you and whose guidance your parents might accept. The following approaches will give you an idea of where and how to start. Wait for a time when you and your parents are enjoying a calm, stress-free afternoon or evening together. Broach the subject gently and, if you feel it is necessary, give them an example that relates to their situation.
 "Mom, my friend at work told me her mother said she is tired of taking care of her house and is planning on moving to a place that is easier t keep up. Have you had any thoughts on whether you'd like to move or are you planning on staying here?" If mom replies that she's staying, answer, "If you want to stay, I think that you should. I'd feel better if we could talk about some improvements to make your life easier and the house a little safer for you."
Using the word "improvements" instead of "changes "removes the negative feeling of needing help and elevates the discussion to a positive future.
 "Mom, I know that your arthritis is giving you fits. Have you considered moving to a one-story home that's easier to get around in?" If Mom rejects the idea, add, "I thought you might feel that way. Would you consider talking about a few home improvements to make your life easier and the house a little safer for you?" In many instances the thought of packing up and moving might be overwhelming and may influence Mom's decision.
If your parent is receptive to your opening, this may be a good time to discuss with them your ideas for home improvements. If they are not receptive to you or to the surrogate spokesperson you've found, take a break and try again at a later date. The only real failure is not trying.
Your parents don't have to be in perfect health to remain at home while they age. The key is to creating a support system within and outside of their home so that they can access services for help even when their health and care demands change. Your parent's support system should include:
 Neighbors, friends, and/or family nearby
 Home modifications for comfort and safety
 Medical, financial, and legal documents
 Lifestyle changes
The overall question is this: if your parents are going to Age in Place, what kind of help will they need and how can you provide it.
 Adult children and neighbors can offer their time for personal errands, doctor's appointments and social outings.
Consider asking your teenagers to help with yard duty and miscellaneous household chores.
Look into professional homemakers/companions to help with housekeeping, meal preparation, personal care and in general to just give the family members a short break.
Check into whether the local grocery store or pharmacy has a delivery service.
Hire a geriatric care manager to create a lifestyle plan for your parent to safely Age in Place.
There are many reasons that you might not succeed in providing help for your parent on your initial try. Don't be dissuaded from trying again. If a parent creates a wall and stands firm, shutting you out, it is important for you to remember that if you are persistent, it is not because you are being intrusive or controlling. You are a practical, realistic, caring, and loving person because you are thinking about what is best for them. Trust yourself as others trust you. If you feel that you can handle some of the problems yourself, you probably can. Try to do what you can as long as you don't compromise your own health or well-being. Keep in mind that even strong, self-sufficient people often need help. As you look inside yourself for the answers, remember that often the greatest inner strength comes from admitting you cannot do it alone.